Old Settler's Music Festival Preview for Saturday
It's mid-April here in Texas, which means it's time to  drive through  the bluebonnets to Driftwood Texas for some Salt Lick BBQ, cold Real Ale Fireman's #4 on tap, and some of the best music America has to offer at the Old Settler's Music Festival.  Here's a few of our favorites playing on Saturday. 
The Peter Rowan Bluegrass Band  –  Saturday 2:30 – 3:45pm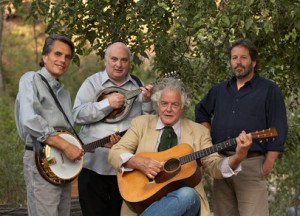 Peter Rowan appearances in Central Texas aren't as frequent as they used to be. Luckily for us, Rowan is fond of returning to Old Settler's. Besides writing classic songs like "Panama Red" and "Midnight Moonlight", Rowan's resume includes stints with Bill Monroe's Bluegrass Boys and Old & In the Way with David Grisman.  His latest project mixes traditional songs with originals in the Peter Rowan Bluegrass Band. This quartet of guitar, mandolin, banjo and bass was recently signed to Alison Brown's Compass Records (Brown performs Friday). 
The Giving Tree Band  –  Saturday 2:30 – 3:30pm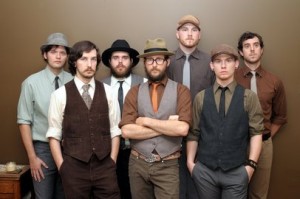 Their myspace page lists Indie/Folk/Rock as the main ingredients in their musical mix. Indie Folk? Rockin String Band? What do you call new acts like The Giving Tree Band that are a little folky, a little rockin, and write complex emotional songs? Whatever you call them, fans of the Avett Brothers and Old Crow Medicine Show will appreciate The Giving Tree Band. Two brothers lead this band of all acoustic strings. With eight members and multi-vocal harmonies adding depth they make a large sound on stage. Their myspace page has a video of their live show that immediately had me hooked. Well constructed tight songs with lots of instrumentation make my ears happy.
Dirtfoot  –  Saturday 3:30 – 4:30pm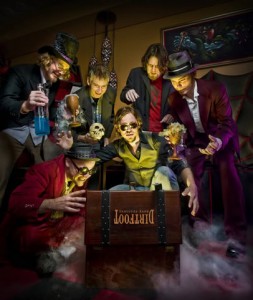 Not just the best at what they do, but the only ones doing what they do. Dirtfoot describes their sound as a real dose of Gypsy, Punk, Country, Grumble Boogie using acoustic guitar, banjo, upright bass, pots n' pans, drums, bells, saxophone, and xylophone. Hailing from Shreveport Louisiana, their mission is to "make you stomp your feet, shake your ass and yell like a lunatic on a full moon night".
Patty Griffin with special guest Buddy Miller
Saturday 8:45 – 10:15pm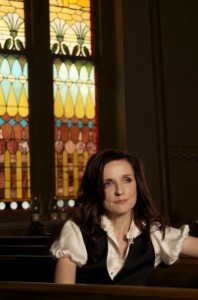 Patty Griffin may live in Austin, but she doesn't play here too often. Griffin has impressed the world with her voice and songwriting ability, so the road often calls her away. Old Settlers will make a great setting for this homecoming performance, even more so with the addition of Buddy Miller. Buddy Miller is coming off a great year in 2009. He toured as part of the Robert Plant/Alison Krauss band, and for his own solo work he racked up 8 Americana music awards including Best Song, Best Album, and Best Artist. Miller produced Patty's latest album Downtown Church, which was literally recorded in a downtown Nashville church. The collection of songs showcase Griffin's Americana take on various forms of gospel music. Buddy Miller also plays his own set at 5:30 Saturday.
 
7 Walkers Featuring Bill Kreutzmann and Papa Mali
Saturday 9:15 – 10:45pm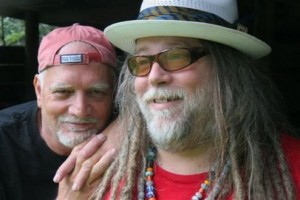 Papa Mali's new band with Grateful Dead drummer Bill Kreutzmann made their Austin club debut on a Sunday afternoon at the Saxon Pub last fall. They were a last minute addition to a day long Save KUT benefit, so the gig took some people by surprise. Bill Kreutzmann has lived through things that would kill mere mortals. A true member of Rock Royalty, he was in the Saxon crowd hanging out just like any average joe.  His Grateful Dead royalties allow him a comfortable life, so Bill could have been anywhere in the world. Yet there he was, playing in a small dive. At 3 in the afternoon. For free. Bill was there because he simply loves to play. You gotta respect that. 7 Walkers continues Papa Mali's exploration of blues, soul, rock, and New Orleans music.  Grateful Dead lyricist Robert Hunter has contributed new lyrics for the 7 Walkers songs. That's right, new Robert Hunter lyrics put to music!
 
The Lee Boys – Saturday 4:15 – 5:15pm
Travelin' McCourys – Saturday 4:45 – 5:45pm
The Travelin' McCourys and Lee Boys – Saturday 10:45pm – 12:00am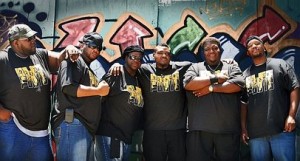 The Travelin' McCourys and Lee Boys combined together at last year's Old Settlers for an explosive cross-cultural collaboration. The Travelin McCourys are the scions of 71 year old bluegrass legend Del McCoury. The Lee Boys are a Sacred Steel band from Miami. The two groups come from opposite cultures. One group is rural country, the other is urban Miami. One group is lilly white, the other is African-American. One group is acoustic, the other is loud and electric. One group makes you tap your foot, the other makes your whole body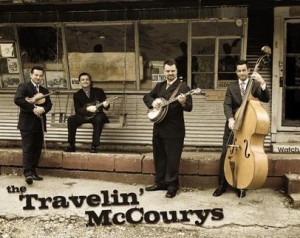 move. Yet somehow, when these two groups collide on stage, they mesh together flawlessly. The Lee Boy's Pedal Steel and electric bass take solos on bluegrass songs. The McCourys banjo and mandola take solos on funky R&B gospel songs.  As last year's set went on, the crowd got bigger, smiles got wider, and other musicians were drawn back near the stage to get a closer look at what was happening. It's hard to impress professional musicians. It takes something really special like a Lee Boys/Travelin McCourys fusion to get their attention. Don't miss this!
The 2010 Old Settler's Music Festival takes place Thursday April 15 through Sunday the 18th. Full lineup and schedule information can be found at: http://oldsettlersmusicfest.org/
In this article