Old Settler's Music Festival Preview
It's mid-April here in Texas, which means it's time to  drive through  the bluebonnets to Driftwood Texas for some Salt Lick BBQ, cold Real Ale Fireman's #4 on tap, and some of the best music America has to offer at the Old Settler's Music Festival.  Over 35 musical acts are playing, here are a few of our favorites. Check back tomorrow for Saturday favorites.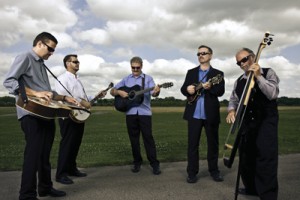 Blue Highway
Friday 4:00 – 05:15pm
Rounder recording artist Blue Highway gets the honor of kicking things off on the big stage this year.  Blue Highway is one of those bands that keep bluegrass alive by avoiding the easy path of just copying what's already been done before.  Expect a full arsenal of banjo, fiddle, mandolin, dobro, acoustic guitars, and stand up bass.  The instrumentation is good, and so are the vocals. One of the few bands that can legitimately pull off songs a cappella.
 
The Infamous Stringdusters
Friday 5:30 – 6:30pm
I haven't seen these guys before, but true to the Infamous name, their reputation precedes them. They're Infamous!  Old Settler's is no longer strictly bluegrass, but these six Nashvillian Stringdusters are all about bluegrass pickin' and grinnin'.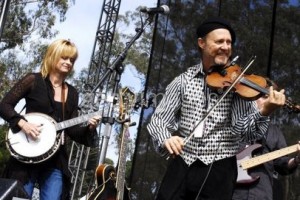 Alison Brown with Joe Craven
Friday 7:15 – 8:30pm
Everyone needs to know these two names, and here they are together. You've seen Alison Brown's impressive banjo work if you saw Alison Krauss & Union Station in the old days.  Leaving Union Station years ago to focus on her own quartet, Brown also founded Compass Records, a respected roots music label. You've seen the fiddle and percussion fireworks of Joe Craven if you've seen the David Grisman Quintet. Since 1989, Craven has been a co-conspirator in Grisman's "Dawg Music", giving fresh life to traditional music by incorporating a world of percussion instruments. Craven usually sticks to fiddle and mandolin when playing with the Alison Brown Quartet. What will happen for this co-billed "Alison & Joe" performance? Come to the fest to find out.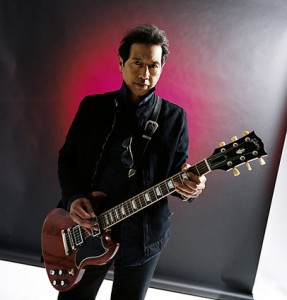 Alejandro Escovedo & The Sensitive Boys
Friday 8:30 – 10:00pm
Our editor said Alejandro is the act he is looking forward to the most. I have to agree. Alejandro is no stranger to the big stage, he's rocked an arena with Boss Springsteen before. But there's always something special when a band gets a festival gig in front of a larger crowd. Festival bands always seem to bring their A game. Maybe the crowds give the bands a performance enhancing adrenaline rush, maybe they just like the atmosphere at Old Settler's. Either way it's always a special place to see a band you like. This is a good time in Alejandro's life right now.  With sessions done for the new album that drops in June, it's time for Al to have fun at Old Settler's and take pride in his accomplishment.  All the new songs have appeared at recent Continental Club gigs, and based on these previews, Al should be really proud. It will be fun to watch Alejandro & The Sensitive Boys unleash their lush ballads and electrified energy into the Driftwood night air.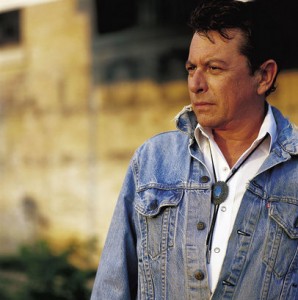 Joe Ely Band
Friday 10:30 – 12:00am
One of my favorite things about Joe Ely: he's been a great mentor to rising star Ryan Bingham. Another favorite is that Ely was spotted in the crowd at (former Talking Head leader) David Byrne's most recent Austin show. A third favorite thing about Joe would be his whole damn life. In the early 70s, he once picked up a hitchhiker named Townes Van Zandt. Joe also used to hang with Stubbs. The real Stubbs. Not the tourist trap in Austin, but Stubbs the legendary and big-hearted cook from Lubbock. Joe was Texas Cool before it was cool. Not to mention Joe has been playing Americana and Texas Music long before anyone called it Americana or Texas music.  A true Texas treasure, the Joe Ely Band gets the honor of taking the Festival to midnight this year.
The 2010 Old Settler's Music Festival takes place Thursday April 15 through Sunday the 18th. Full lineup and schedule information can be found at: http://oldsettlersmusicfest.org/
In this article