The Austin Daze has been a published reality for about 18 years. We publish issues online now, but have been in print for much of the past. We made the first issue in 1999 on folded xerox paper. We created this paper in response to our love of what seemed to be oozing from the pavement in this town. The art, music, film scenes were amazing and we wanted to create a place that would spotlight what we were seeing and also give you something to read while you were hanging out in a coffee shop. We did this monthly for close to two years. Having gained popularity, we decided to make the jump to newsprint. We were able to run many more copies and spread the word even further. As we grew, so did the art, film, and music scene. After the first year in newsprint, we switched to bringing a paper out every two months. We did this for about ten years and actually won "Best Local Zine" in the Austin Chronicle two years in a row.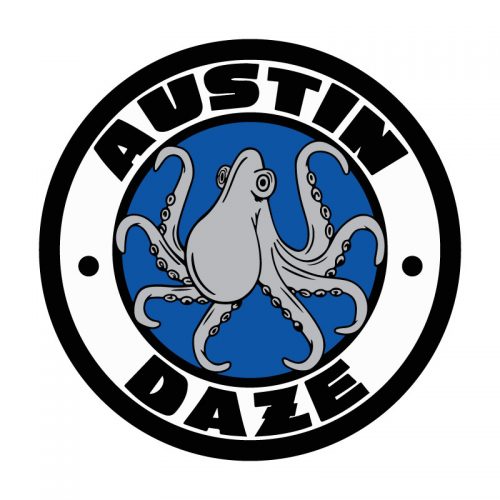 One of the features of the Austin Daze is that we have great interviews. We allow the interviewee to talk and expand on what they feel. In fact, our interviews have become printed conversations, which allows the reader to feel like they are actually there for the talk and that is cool because it brings us all together.
For many years we have been involved in the music scene and because of that we have become a place (thanks to email and Facebook) where fans can come to find out what is going on in town.
Now we are able to continue to create what we do online thanks to Airshp.
This town has changed a lot but it's good to know that the Austin Daze is still a constant force. Personally, the Austin Daze has allowed me to live my dream.
We are the "Zine That Supports the Austin Scene."
The Austin Daze is a local entertainment publication that bridges the gap between local, national and international personalities, events, reviews and everything else of interest to our readership. We cover much music, but we do not stop there.
The Austin Daze is an eclectic mix of music, film, art, politics, cd reviews, food criticism, comics, love advice, local business and more. All inclusive, interesting and fun.
Just like Austin, Texas.