A concert of some of Austin's finest musicians benefitting HAAM and future nonprofit ALL ATX Music Factory at ACL Live, to air on KLRU-TV, Austin PBS. As well as the annual "Austin Music Legends Auction" with all proceeds benefiting HAAM.
Featuring: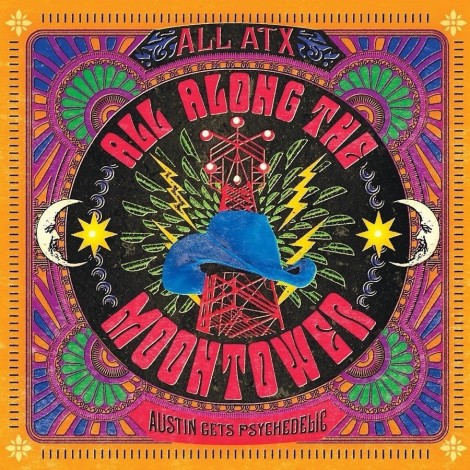 Special guest TODD RUNDGREN
HAYES CARLL
THE BLACK ANGELS
THE BRIGHT LIGHT SOCIAL HOUR WITH SPECIAL GUEST RAY WYLIE HUBBARD
MAX FROST
DAVID GRISSOM AND MIKE CROSS
ISRAEL NASH
PATRICE PIKE
IAN MOORE
GINA CHAVEZ
BUBBLE PUPPY
BIG CAT (ft. Malford Milligan and Dave Sebree)
WATER AND RUST
And many more!
In 1966, the Austin American-Statesman first coined the term "psychedelic rock" in an article covering the sound waves generated by Austin's own The 13th Floor Elevators—giving an official name to a style that has since threaded its influence over generations of Austin rockers.
In recognition of our psychedelic roots, ALL ATX is proud to bring together some of this city's finest musicians, including The Black Angels, Ian Moore and Gina Chavez on stage with special guest Todd Rundgren, in support of our local music scene.
Proceeds from this event, which will be taped by KLRU for national distribut3n later this fall, will go to HAAM as well as the future nonprofit ALL ATX Music Factory.
ABOUT HAAM
The mission of Health Alliance for Austin Musicians (HAAM) is to provide access to affordable health care for Austin's low income, uninsured working musicians, with a focus on prevention and wellness. https://www.myhaam.org
Doors: 6:00 PM · Show: 7:00 PM
In this article