Thursday night was the 2nd Annual Austin City Limits Hall of Fame Induction Ceremony at the Moody Theater. It was a fantastic night of music honoring some amazing musicians who were and will always be legends of the ACL stage. The night consisted of some amazing singers and songwriters each paying homage to the inductees and covering their most impressionable songs (some inductees even came out to play a few songs themselves).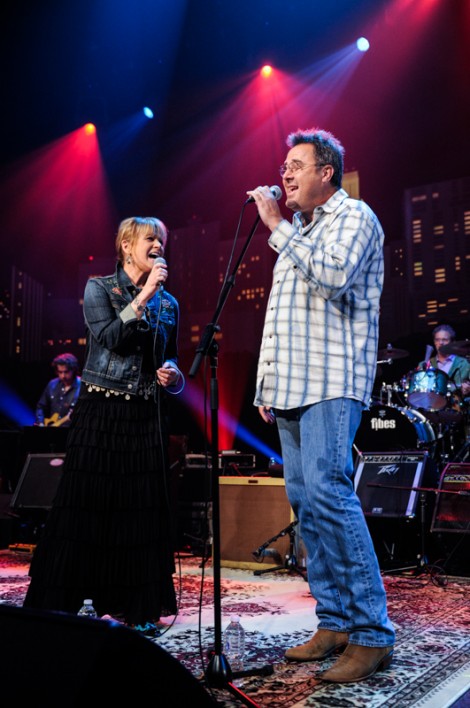 The night was hosted by Dwight Yoakam and things started off with Patty Loveless singing Loretta Lynn's "Coalminer's Daughter" backed by the ACL all-star house band. Patty sang a few Lynn covers Vince Gill came out to join Patty Loveless for duet, "After the Fire is Gone". After, Lyle Lovett came out to take the stage to say some words and accept on behalf of Guy Clark. After Lyle played a Guy Clark song, Jason Isbell came out to do a few solo acoustic covers of Guy's songs, one of which was "Desperados Waiting For A Train". After honoring the songwriting legend and reminiscing his connection to ACL and Texas songwriting, the mood switched completely, turning to a Tex-Mex affair while honoring the great Flaco Jimenez. Flaco accepted his induction and said some very kind words about ACL and what an honor is was to be inducted. Los Texmaniacs took the stage with guitarist David Hildago of Los Lobos to honor Flaco. Flaco even stuck around and played some accordion and sang a few songs with the band. It was high energy and was really inspiring to see him still able to tear it up on the accordion.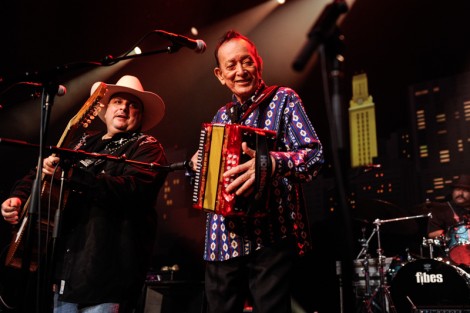 After Flaco's induction there was a short intermission. Then, Gillian Welch came out to induct the Texas legend, Townes Van Zant. It was pretty moving to hear about all of the great memories that Townes created and what an impression he made on so many people. His son, JT, came out to accept the award on his father's behalf and gave a powerful speech honoring him. The performances that followed honoring Townes Van Zant created the most haunting atmosphere of the night. The gently fingerpicked guitar was enough to silence the crowd and left everyone in their seat reminiscing the Texas Troubadour. Gillian Welch sang a few songs with her partner Dave Rawlings. Laura Marling came out and played a stunning cover of "Colorado Girl" and JT even came out and played one of his Dad's songs.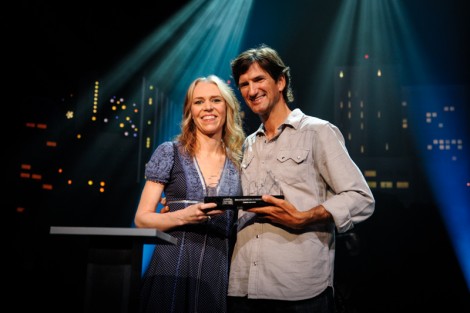 Last, but not least, Ray Benson was inducted into the ACL Hall of Fame with his band, Asleep at the Wheel. Vince Gill gave the induction speech and passed the award off to Benson. Ray Benson brought out the most current members of Asleep at the Wheel to play a few songs along side him for the crowd.   The evening ended with all of the performers, Dwight Yoakam, the all-star house band, and the inductees all playing Townes Van Zant's, "White Freightliner Blues". It was an incredible night of music and I am glad that we got the opportunity to be apart of this once in a lifetime experience with so many acclaimed musicians sharing the same stage.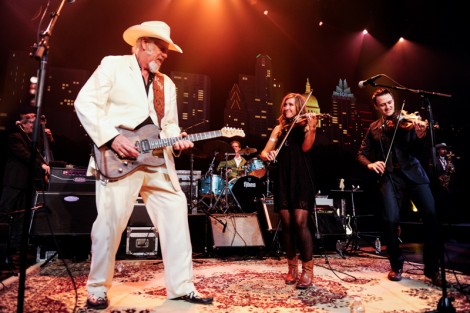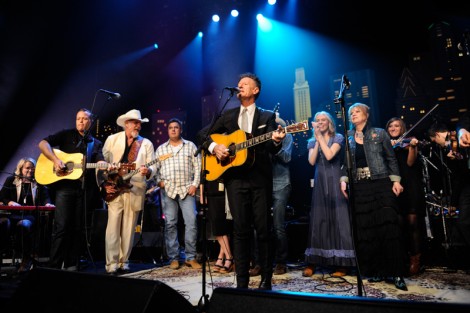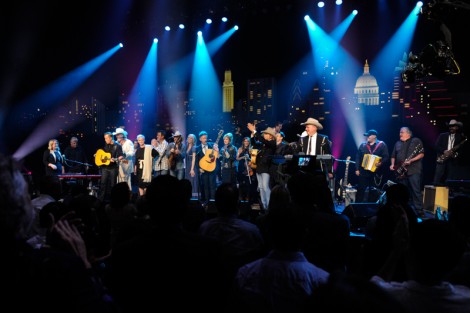 In this article