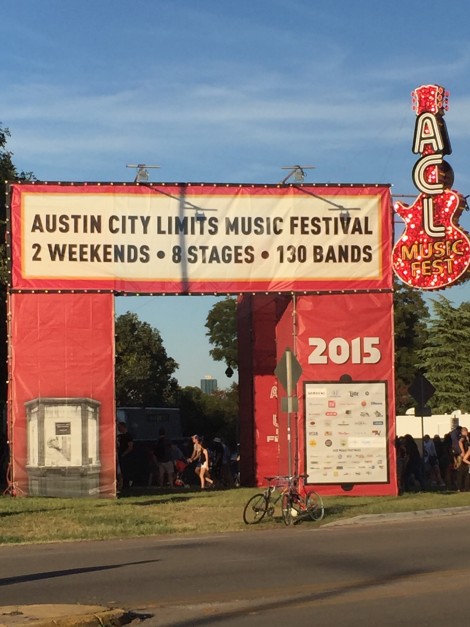 Austin City Limits.  I was warned about how crazy, gigantic, and insanely packed this festival is, but I still underestimated it.  I got to the festival entrance and all I could hear was the thud of bass clashing with a bombardment of synths and keyboards coming from the Samsung Stage at the far end of the park.  It was Tame Impala playing a new song off of their newest album Currents.  Tame Impala's show was quite a spectacle and consisted of a mix of newer and older material.  His older psych-rock leaning, Pink-Floyd-reminiscent material was fantastic live.  Most of the highlights for me though were off of Currents, which is definitely ranking highly on my "albums of the year" list so far.  His soulful falsetto was extremely on point even in the noisy live setting of Zilker Park.
After Tame Impala, I went to grab a spot at the Gary Clark Jr. show across the field.  He walked out on stage and you could tell that he had home field advantage over the rest of the acts.  He started things off with "Bright Lights".  He was backed by fellow Austinite and guitar legend, Eric Zapata, his drummer, Johnny Radelat, and his bassist, Johnny Bradley.  Some other highlight songs for me were "Grinder" off of the new record, and my personal favorite "When My Train Pulls In".  Toward the latter half of the set, Gary brought out his two sisters to sing his incredible new song, "Church" which he played without the band, but with the help of his two sisters for background vocals.  He ended everything with his new hit, "The Healing".  Very impressive night by the guitar hero.  The entire crowd busted into a "Gary" chant in the middle of song change and he stopped to take it all in.  At first when listening to the new album through headphones, I wasn't sure what to think of it.  It wasn't him purely showing off his god-like guitar skills.  He seemed to be taking a step back from just wailing all up and down the guitar neck, but after seeing this live set at ACL Fest you can consider me a massive fan of the new material.  He's proving himself to be not just one of the greatest guitarists ever, but he's also an amazing songwriter.  His songs are so well put together.  It seems like he's put serious time into making the songs whole and bigger than just a series of great guitar solos.  There's still plenty of that in his new songs, but he's seemed to really be developing his writing ability and other aspects of song production around the jaw-dropping guitar moves.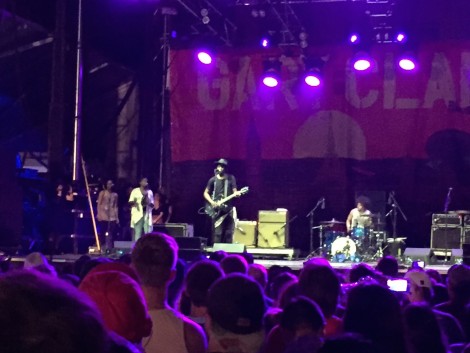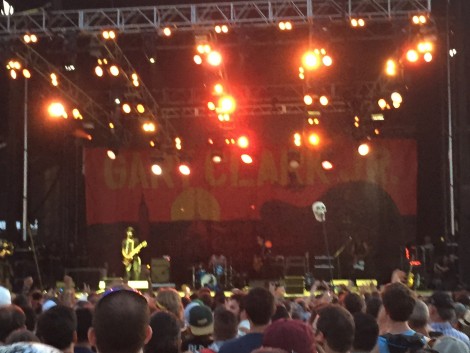 I finished up the night by first catching the beginning of the Foo Fighters headline set.  Dave Grohl is such a badass.  He was in a cast from a broken leg he got during a set earlier this year and sat through the entire set, but still played a really badass show.  I caught a bit of that set and wandered over to the other big stage to see UK electronic duo, Disclosure, play.  I hadn't heard their newest record, but was a huge fan of their last album.  I always find it weird to see an electronic band play live, but they did it well.  They definitely didn't just press play on a laptop and dance around.  They were playing instruments, and mixing things themselves on stage live, which was really awesome to see.  They played an extremely energetic set and had the whole crowd dancing.  The lights and visual aspect of the set was show in and of itself.  During the encore they announced that their new album had just reached #1 on the UK charts that day, after getting the news at the end of the set.  They celebrated and ended with their hit featuring Sam Smith, "Latch".  It was a great first start to a great weekend at ACL.
In this article