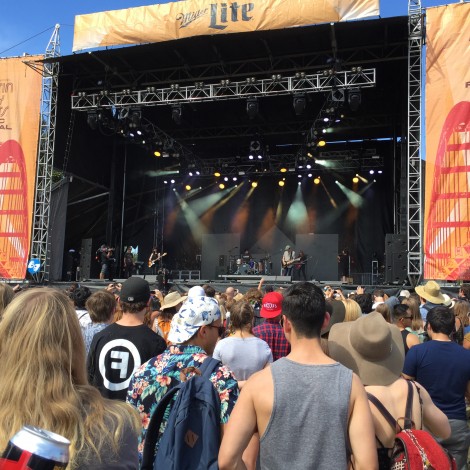 The final day of ACL Fest Weekend One had come.  It was definitely the most anticipated day of the festival for me after seeing the stellar lineup.  It was a big day for the UK and Philadelphia artists.  I started things off at the Miller Lite stage seeing Daughter, an atmospheric folk trio from the UK.  Lead singer Elena Tonra has one of the most hauntingly beautiful voices I've ever heard.  Her lyrics are so poetic and have so much depth to them.  The atmospheric elements added by Igor Haefeli on his electric guitar brings so much intensity to Elena's songwriting.  When you add in the drums on top of everything by Remi Aguilella, you get masterfully done music.  This band is definitely one that I don't think I could ever tire of.  Although it's pretty dark and there is a lot of tension in the music, the rawness and passion that comes across in the songs is pretty powerful to see live in person.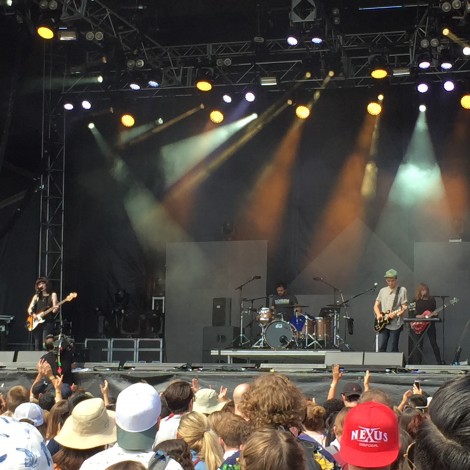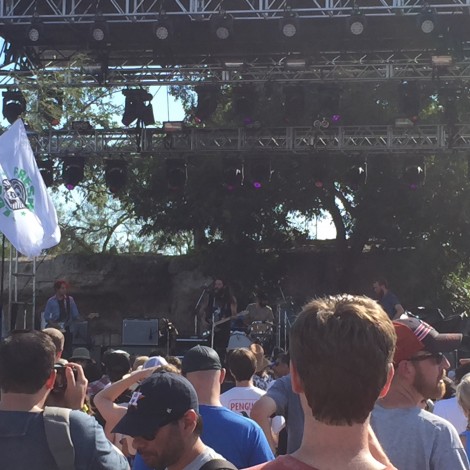 The next band of the day was Philadelphia songwriter Timothy Showalter's project, Strand of Oaks.   The set consisted of mostly cuts off of his newest album, HEAL.  He snuck in "Sterling", off of his album, Pope Killdragon, but other than that he played songs from HEAL.  HEAL is like a cathartic byproduct of Timothy Showalter going into the studio with his life story and a guitar.  My favorites of the set were, "Shut In", "Plymouth", and his final song and Jason Molina tribute, "JM".  Showalter and the genuine nature of his song shined brightly on the middle stage of ACL.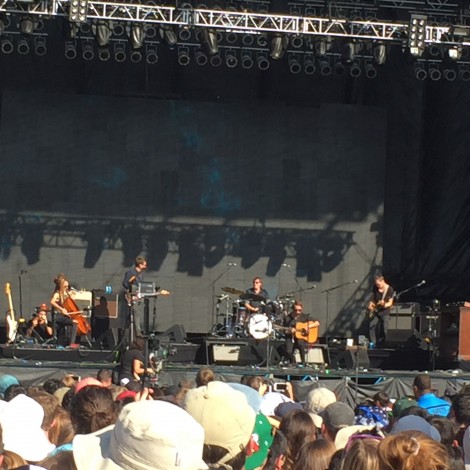 Next I headed over to the Samsung Galaxy Stage to catch my most anticipated act of the day, Ben Howard.  Ben is a special performer and artist in my opinion because he puts absolutely everything into his music.  Though not as prolific as fans may want him to be in his career thus far, you can tell that he really spends an incredible amount of time crafting his songs until he gets them exactly how he wants them to sound.  In a live setting, he is absolutely the most amazing performer that I've ever seen.  The emotion that comes across through his music is unparalleled in my opinion.  He played all new songs off of his 2014 album, "I Forget Where We Were".  He started off with the 7+ minute single, "End of the Affair".  The thing I like best about Ben in a live setting is that the dissonance and sometimes pure tension in his music is amplified tenfold.  He gets really into the music and it comes across as if he's putting everything that he has into each song.  Where there's space, there's meant to be space.  Where there's delayed guitar on top of delayed cello, it was meant to be there.  Every minor detail seems to be crafted.  Every word sung during the set felt as if it was genuinely meant, as if he was speaking directly to each person in the audience.  My favorite song of the set would have to be "Rivers in Your Mouth".  When he starts to yell the latter half of the lyrics, it hits you really hard and gives me chills every time I hear it.  Then he finished off the song with some epic instrumental ending incorporating the entire band playing their parts symphonically.  Ben and his band are extremely talented and seem to have serious command over the instruments that they play.  Having said that, they all stay within their roles so well.  They do what they do in service to the song as a whole not just their specific part of the song.  There's no real point when one person is soloing really long or stepping out of the song.  It's well crafted, no need for showboating.  Everyone is almost holding back a bit, adding to the tension as it leaves a bit up to the listener's imagination.  This also leaves a nice platform for the lyrics wander around and linger.  Though the soundscapey set was short and he seemed to have left the stage a bit early, he played one of the most memorable sets that I saw at the festival.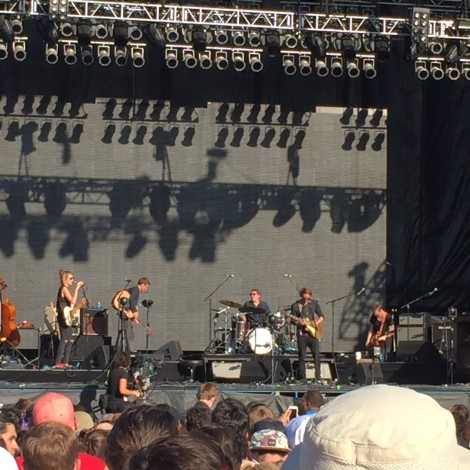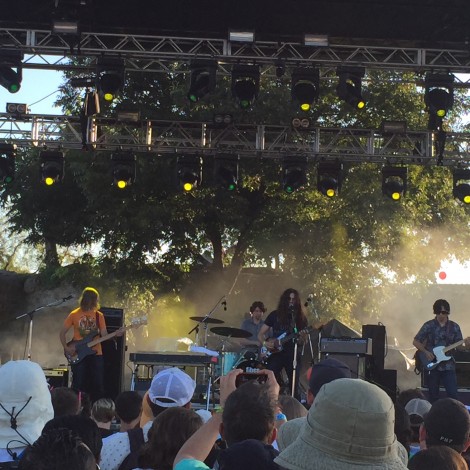 From the headline stage, I went back to the middle stage of Zilker Park to see another Philadelphia songwriter, Kurt Vile play with his band The Violators.  Kurt Vile's newest record, "B'lieve I'm Goin Down" is pretty amazing and I was anxious to be among one of the first crowds to hear that material in a live setting.  He started off the set with a new one, "Dust Bunnies".  He played songs from all time periods of his career thus far.  From songs like "Freak Train" to "Jesus Fever" to "Pretty Pimpin".  His stage banter is hilarious.  He's extremely dry and deadpan in his delivery of jokes in between songs.  My favorite song of the set was "Wild Imagination" which he played on his acoustic guitar with the backing of his band.   He ended things with "Walkin' On A Pretty Daze".  I may be biased because he's from Philadelphia, but I think he's one of the best songwriters out there right now.  His ability to take serious subject matter and inject humor into it, is amazing.  Some people don't see Kurt's sense of humor and mistake it for extreme egoism, but he's really going for the complete opposite in most cases.  All in all, a great set by the Philadelphia native.  Definitely check him out live if you haven't already.
From Kurt Vile, I went to the Honda Stage to check out UK indie rockers, Alt-J.  Although I was pretty far back, I could hear their set and it was pretty incredible.  They played songs from both albums, "An Awesome Wave" and "This Is All Yours".  The lead singer of Alt-J has one of the most unique voices I've heard.  It almost sounds as if he's putting through an effect pedal, but it's his genuine voice.  Among my favorites in this set were, "Left Hand Free", "Tessellate", and "Hunger of the Pine".  I've wanted to see them live for some time now and they were pretty awesome.  They are so much better live than their records portray them.
From Alt-J, I went across the park to catch Hozier play.  Hozier is an Irish songwriter with a voice that could knock you off your feet.  He has such a powerful presence on stage using mostly his vocal chords for that power.  He did have a band with him, but he is such a strong singer that most times it felt like it could have been just him up there.  His music is really given life in a live setting.  The crowd at the Homeaway stage was very receptive and chanting and cheering long before he even took the stage.  He included a cover of the Beatles' "Blackbird".  He ended with his mega-hit "Take Me To Church".  An incredible live performer.
ACL was quite an experience.  It was a great three days of music and I'm glad that I had the opportunity of attending and writing about the experience.  Although it is a crazy and a heavily populated atmosphere, I thoroughly enjoyed my time at Zilker Park for Austin City Limits Music Festival – Weekend One.
In this article