Austin Film Festival 2015 was a great one. We saw three very highly recommended films over the course of the week stint at the historic Paramount Theater. The Paramount is definitely the premiere spot to catch a screening from. We didn't really know what the week had in store for us, but every one of the films turned out to be interesting in their own right and very well written.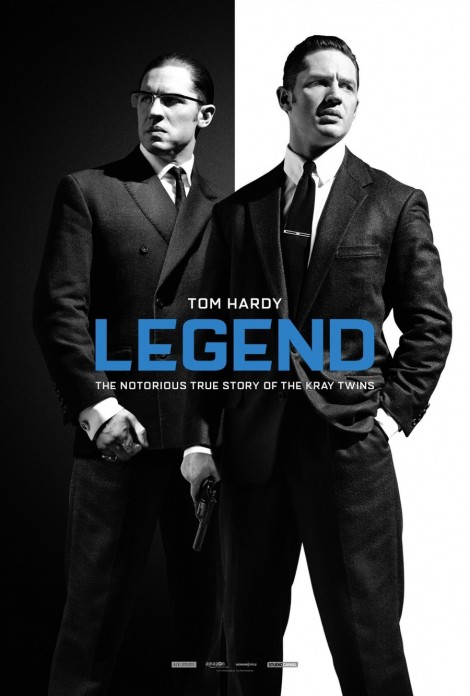 We started things off on opening night at a packed Paramount Theater to view a screening of Brian Helgeland's "Legend". Tom Hardy was the star of this one and he did an amazing job portraying both lead characters, Ronald and Reggie Kray, two distinctly different gangster brothers from London. This movie really brought to life the horror of the Kray brothers and how they ruled London in the 60's. I was pretty baffled by the fact that this film incorporated so much interaction between the both of Tom Hardy's characters in a lot of the same scenes.  Another badass Tom Hardy movie.  Playing one role and interacting with another actor is difficult enough, but this was Tom Hardy acting and shooting scenes with himself.  The plot kept me glued to my seat, it was riddled with action, and even had a bit of a love story undercurrent showcasing the relationship between Reggie and his wife Frances, played by Emily Browning.  It was a very well written and well acted movie, and above all, a great way to start the festival.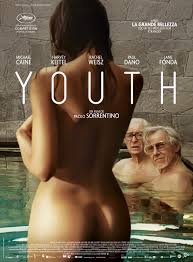 The second film that we saw was titled, "Youth". I was really looking forward to seeing this after we decided to screen it during this festival.  I remember listening to Sun Kil Moon's album, "Universal Themes" and hearing Mark Kozelek sing about shooting a film in Switzerland. It turned out to be Paolo Sorrentino's film, "Youth". I didn't know much else about this film, aside from seeing the trailer a few months before the Austin Film Festival. I was really blown away by this movie. Everything about it was perfection to me. I loved the sense of inspiration felt from inside a place of uneasiness and mystery.  The film felt like you were watching an old wise man, but instead of just listening to him speak his wisdom, you were experiencing the wisdom along with him. Paulo left a lot up to interpretation and that space within the film made it so great. It wanders down different hallways that we all experience in our lives, ducking in and out of different emotions that and fears that we all face in one way or another relating to what it's all worth. At times, I literally had no clue what was going on in a superficial sense, but the underlying feeling within the movie made everything clear. The acting and dialogue by Michael Caine, Harvey Kietel, and the rest of the star-studded cast was remarkable. The soundtrack (featuring Mark Kozelek and Bill Callahan) and the film score were phenomenal and complimented the rest of the movie very well. The setting of this film was probably the best part of it all. Those shots of the Swiss countryside were unbelievable. I definitely recommend sitting down and giving this movie a watch or two. I know I'm going to have to go back and watch it again.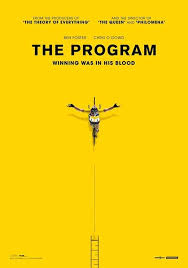 The final film that we saw was Steven Frears' "The Program". It was the story of Lance Armstrong and the lie that he created out of his cycling career. I was, at one time, a huge Lance Armstrong fan. His underdog story of fighting back to 7 Tour de France victories really inspired me. Once it was reveled to the world that he cheated and the process behind it all, I lost all respect.  This film was the first time that I actually sat down to listen to the entire story behind it all and it was pretty sickening. I never realized how disgusting the whole scandal actually was. This movie did a great job telling the story from start to present. It was a very entertaining film that really sheds a lot of light onto the severity of Lance's doping ring and all that went into "the program".  The film hit home how much deeper it all was, more than just defaming the sport of cycling.  Well casted and well written film.
I'm very grateful to have been given the opportunity to see such great movies and cover this festival.  We ended satisfied with great films under our belts. All in all, a great experience.  As if that wasn't enough, we got to hang out at the Paramount Theater for all three films, which was awesome in and of itself.
In this article