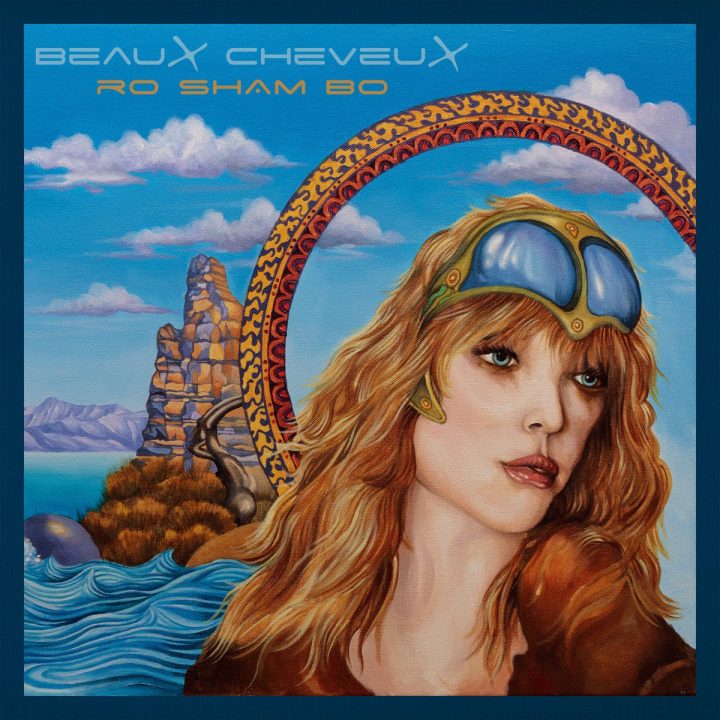 Beaux Cheveux
"Ro Sham Bo"
2017 Fantom Records
Produced by Adrian Conner, Clementine and Robert Preston
In their debut release, Beaux Cheveux have stepped into territory that is fun, brave, psychedelic, and overwhelmingly creative. This is the new project of Adrian Conner, a well respected artist here in the Austin area who is better known elsewhere as the "Angus Young" character in the all-female AC/DC tribute band Hell's Belles. Her partner in crime isClementine, the drummer for the all-female Led Zeppelin tribute band Zepparella. But what they've done here isn't classic rock, AC/DC or Led Zeppelin at all.
"Ro Sham Bo" is a happy original mix of funky rhythms, techno sequencer synths and stream of consciousness lyrics and vocals. It's combined with Adrian's awesome old school guitar riffs in ways she's never recorded before. The songs are fun, optimistic, ethereal and therapeutic all at the same time.
While Adrian is typically known for her Angus Young playing style and tone, including the Gibson SG and Marshall, she has rarely used any effects in the past, except the natural overdrive from her tube amp. Not so in Beaux Cheveux. Wah wah pedal and various delays abound, plus slide guitar techniques, giving a bold psychedelic feel to the project.
To take a spin in the way back machine, they've also done a fantastic job of shooting music videos for most of the songs on this album. Watching Adrian run around like a lunatic on a beach wearing different masks is hilarious. I also admire the album art cover which is reminiscent of Roger Dean's work on YES album covers from the 70's.
Listening to this, I can't help but imagine two musicians who have been stuck in the classic rock idiom for many years, deciding to go in a new direction just for fun, and then the creative spark just explodes. Suddenly they find themselves in a new headspace, and one says to the other "Hey, let's just see how far this rabbit hole goes!" I think they had a blast making this album, and hopefully this is just the beginning…
In this article