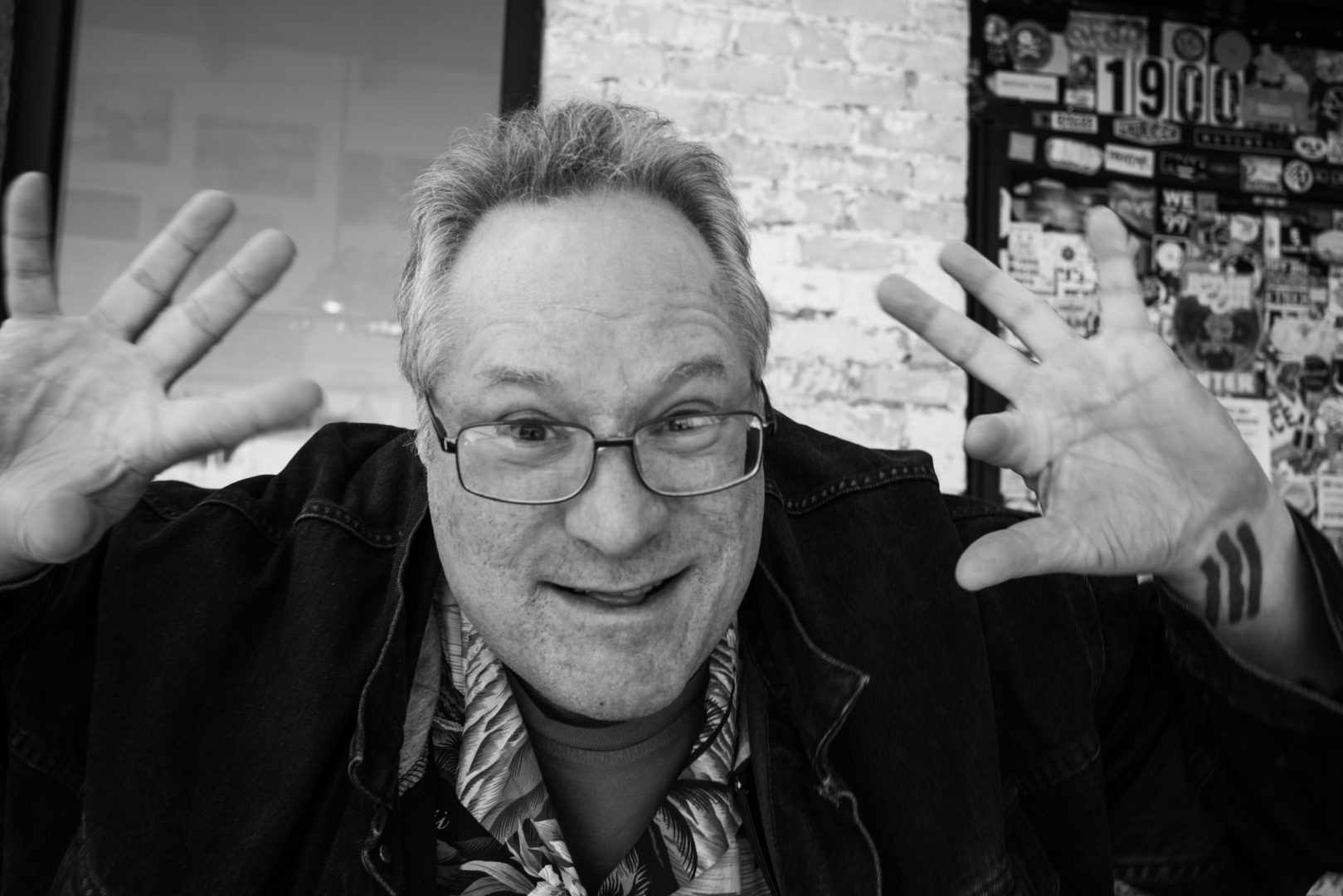 Miss Old Austin? Wish you could go back in time and hang out at Liberty Lunch? You're in luck. Photographer Bill Leissner has a fundraiser for his upcoming book, "Austin Icons of the Eighties," at Esther's Follies tonight from 7-10 PM. And, it should feel a lot like the good old days–mashing up music, theater, art, and a rent party.
If you can't make it, Bill will be streaming the event live. Watch his Facebook pages TX Bill, and Bill Leissner Photography for details on how to join from home. You can also donate in advance or during the show at austinhistory.net/make-a-general-donation.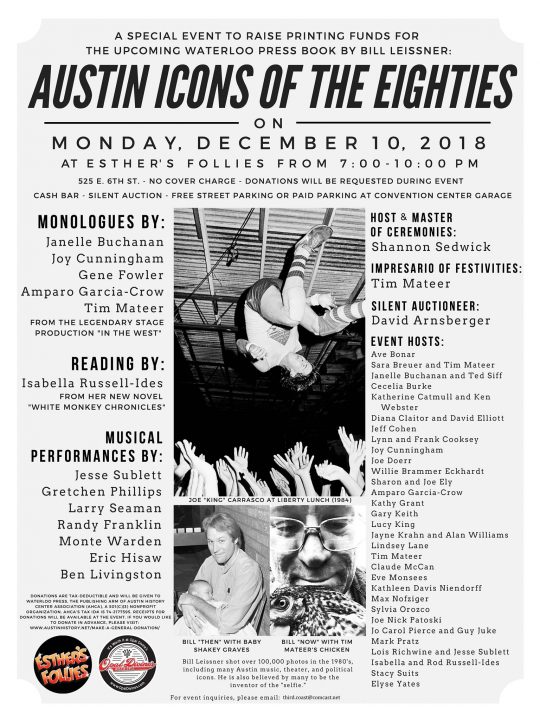 I stumbled onto Bill's work by accident. He was tagged in a thread about Evan John's memorial at Sam's Town Point. I was hooked right away. At first the posts were almost all selfies, seemingly taken in an endless drunken free for all. Keep in mind these photos were taken in the 80s. And there was Bill turning the camera on himself and taking pictures with everybody in the room. Seriously, who was taking selfies back then?
In between unknown bar patrons caught grinning out from behind prop sunglasses, I was surprised one by one by an unrelenting cascade of familiar faces. And when I say familiar, I mean icons: Joey Ramone, Ann Richards, Daniel Johnston, Guy Juke, Allen Ginsberg, Lonnie Mack, Blaze Foley, Jello Biafra, Jim Franklin, Willie Nelson, Joe Ely, Cesar Chavez, Stubbs, Clifford Antone, Jody Denberg, Jake Pickle, Micael Priest, Margaret Moser, Jo Carol Pierce, Turk Pipkin, Jesse Jackson, Joe Sears, the list just goes on and on.
The common element in Bill's photos is that everyone, even the most notable of icons, is ungaurded, lost in the moment, or in a state of pure ecstasy. You might say that is a product of a bygone era before the onslaught of an iPhone toting general public; but, more likely, you are witnessing the results of a master magician, pulling one crazy rabbit after the other out of the hat.
Next trick? A book due out next spring.
In this article