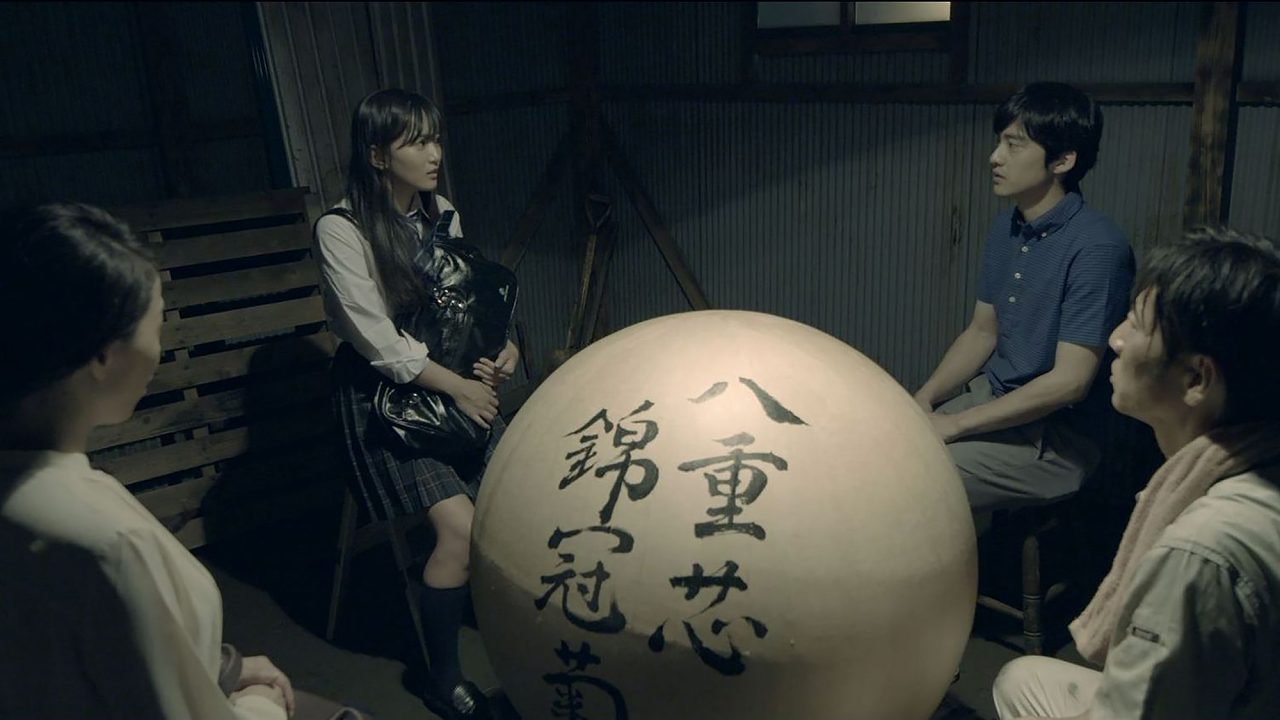 Fantastic Fest is a film showcase that kicks off every year at the Alamo Drafthouse. Put on my Drafthouse founder, Tim League and his crew, it will run from September 21st-28th with films premiering from all around the world. The South Lamar location is strictly dedicated to this massive event, it's a sight for sore eyes with hundreds of hipster movie fans lounging about. Speaking of lounging, Highball (the attached bar/club), also runs events concurrently so there is no shortage of libations and such.
I started off Fantastic Fest last night with 3FT Ball & Souls. A Japanese film, directed by Yoshio Kato, 3FT Ball & Souls primarily takes place in a small shed with 4 strangers meeting to complete a suicide pact they secured on a forum or chatroom. Suicide by a gigantic fireworks ball is the choice of death, however when the trigger is pressed and the inevitable explosion comes, the strangers end up right back to the events leading up to the explosion. They are in a "time loop" or "Groundhog Day" scenario.
3FT Ball & Souls was a nice way to start off, with witty or touching moments and lightness for such a burdened topic. As things progress in the story, it becomes further dramatic and the suicide group with the common goal of ending their lives, becomes more of a therapeutic group to save their lives. Yoshio Kato is definitely able to pull some convincing acting and tackles some important topics such as depression, bullying, personal loss, an suicide obviously. It is done with a certain finesse and a gentle touch considering the Japanese culture is not well known for typically going into great details to discuss these very real and humanistic topics.
The sci-fi element of time looping really just seems to act as a catalyst to spread the length of an otherwise short film. In the end, 3FT feels like its toting a trope about fate or destiny and that we need to remember that we are always connected whether we want to be or not.