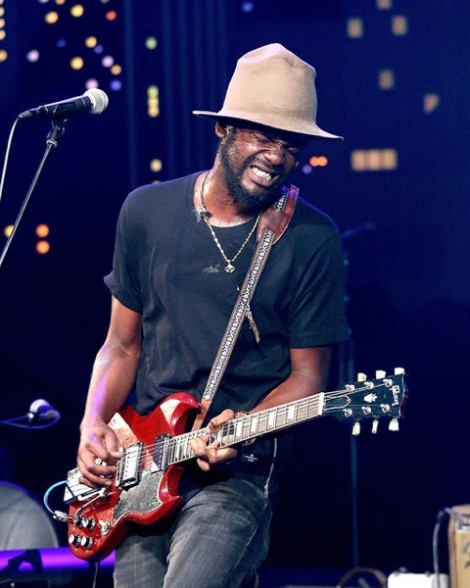 This is one I had to be at. It is always great to see him take this stage.  The KLRU tapings are always the best. I am on a first name basis with most of the volunteers and staff. It is a homecoming at every visit. To the point that I have declared many times " I love it here, I don't care who is playing. If they sucked I'd still enjoy it!" I have alwaze liked the musîc, so I wonder why I have said that. Its the old Austin friendly vibe and KLRU keeps it alive and well.
This show was all about Gary's new album, "… Sonny Boy Slim." He played most of it. The band was rocking hard and loud. Two backup singers joined them on stage. My favorite new addition to the band,  besides Mr. Zapata's new hat, is The Hardproof Horns. They grooved in perfectly as alwaze. More friends on that stage.  Gary is in a position now that he could've brought in anyone tô play horns, but he kept it local.  I have mad respect for that. The best sound is the local sound.  So glad, he still knows that.Who is gonna break out next?
Count me in for the nlbum.…it is gonna be awesome.
In this article