A year and a half ago, Russ Hartman's friends put together shows at Antone's and the Continental Club to raise money for an electric chair that can raise him into a standing position. It was a big ask. He needed tens of thousands of dollars to pay what insurance didn't cover. When the dust settled, the two shows, dubbed Stand with Russ, had managed to make the dream a reality. It was like winning the lottery. And the spell of joy, hope and gratitude was overwhelming.
Then came the punches. A stolen car, fights with the insurance company, the chair provider, and the doctors, culminating in a scary hospital stay seemed like plot twists right out of Ken Kesey's One Flew Over the Cuckoo's Nest. Delay after delay, and the hope started to wane, especially viewing the whole Nurse Ratched angle.
Everyone falls down sometimes. Just when you are ready to lose your mind, your community steps in.
That's what happened Saturday night at Stubb's Waller Creek Amphitheatre when Golden Dawn Arkestra brought their biggest fan on stage for the last three songs and encore. Clad in a purple tux and matching octopus hat, Russ Hartman was back in the game. Standing tall. And it was a triumphant return.
Proud of everyone involved. And, inspired as always by the resilient spirit we know as Russ. Big thanks to Golden Dawn Arkestra and Stubb's. #standwithruss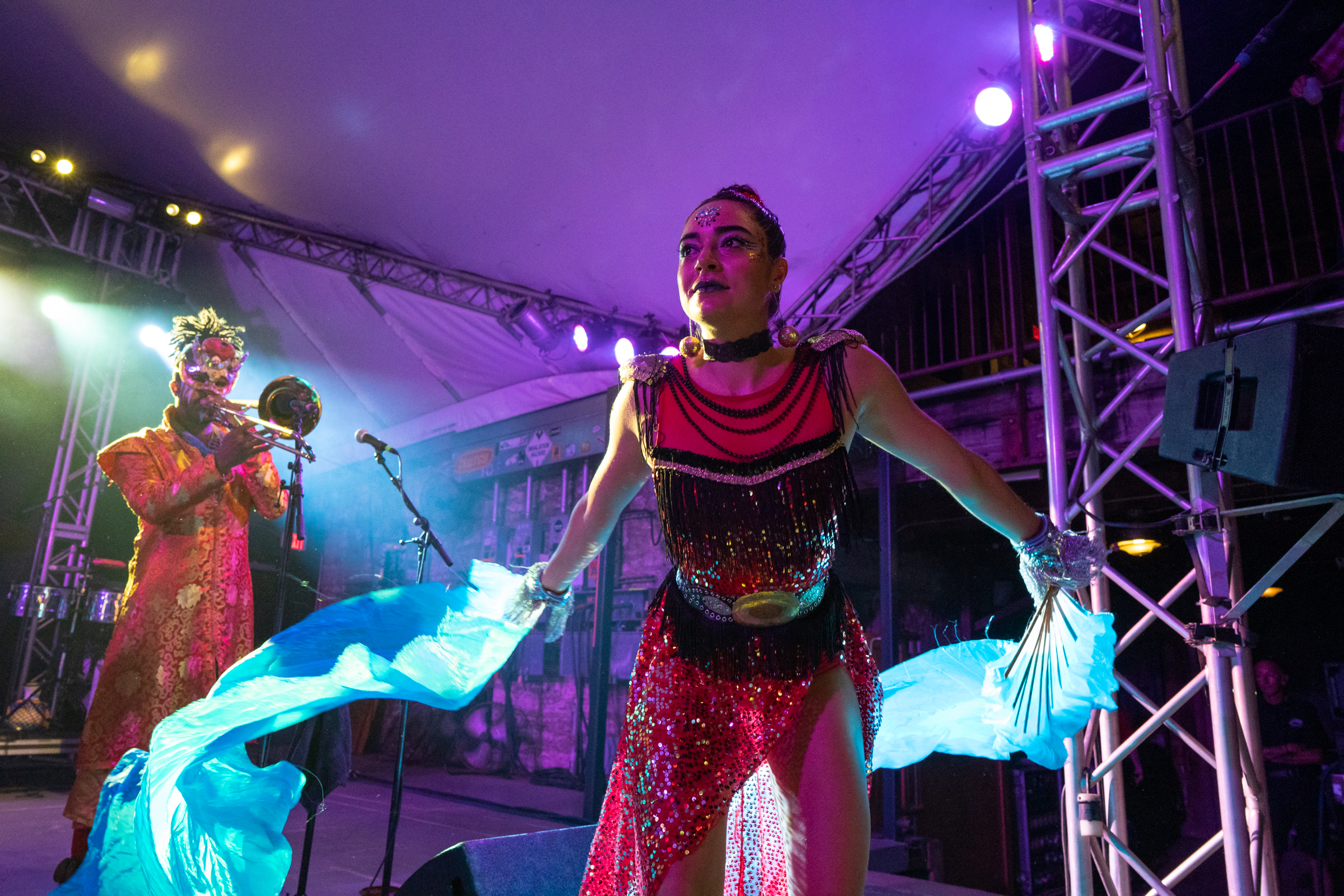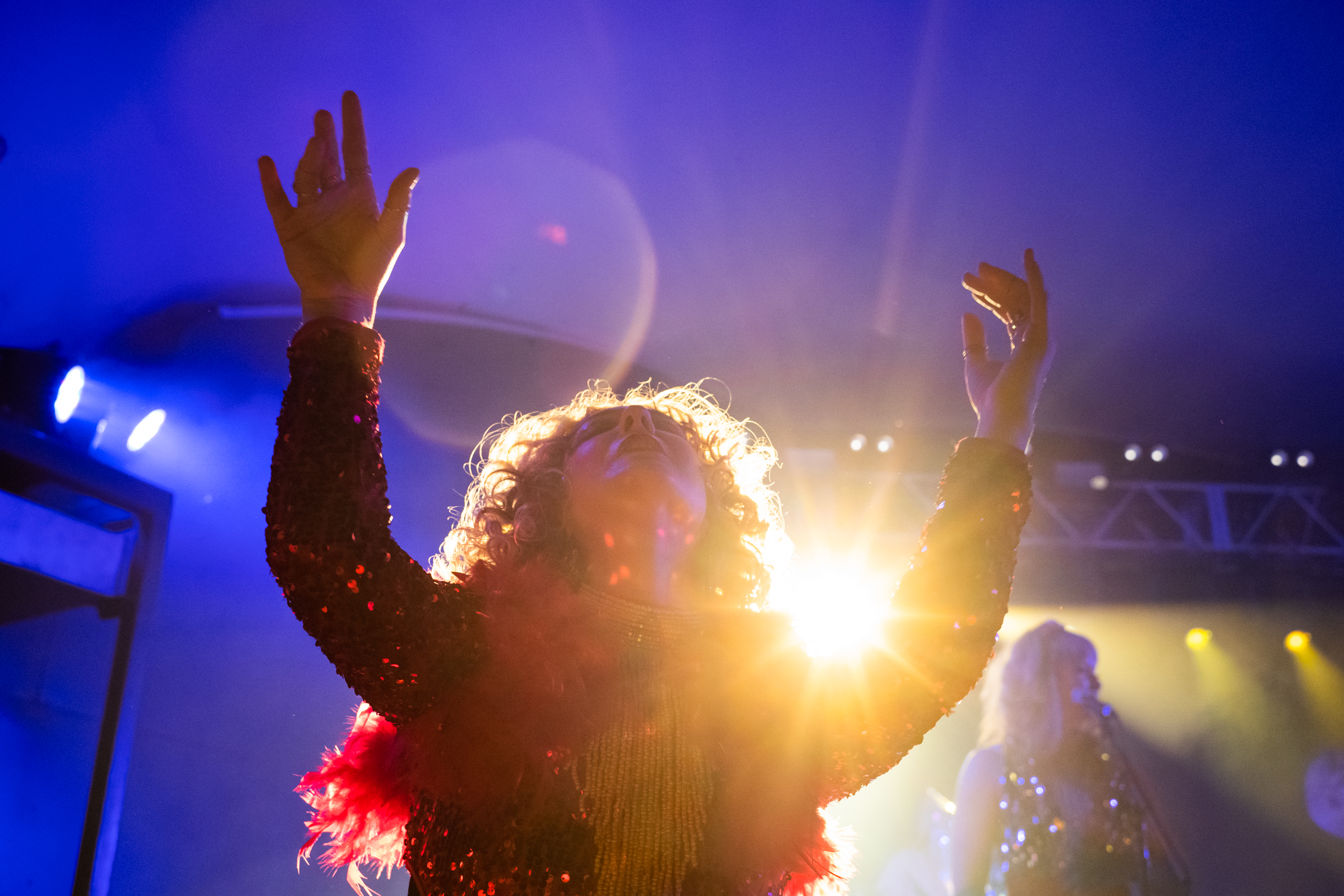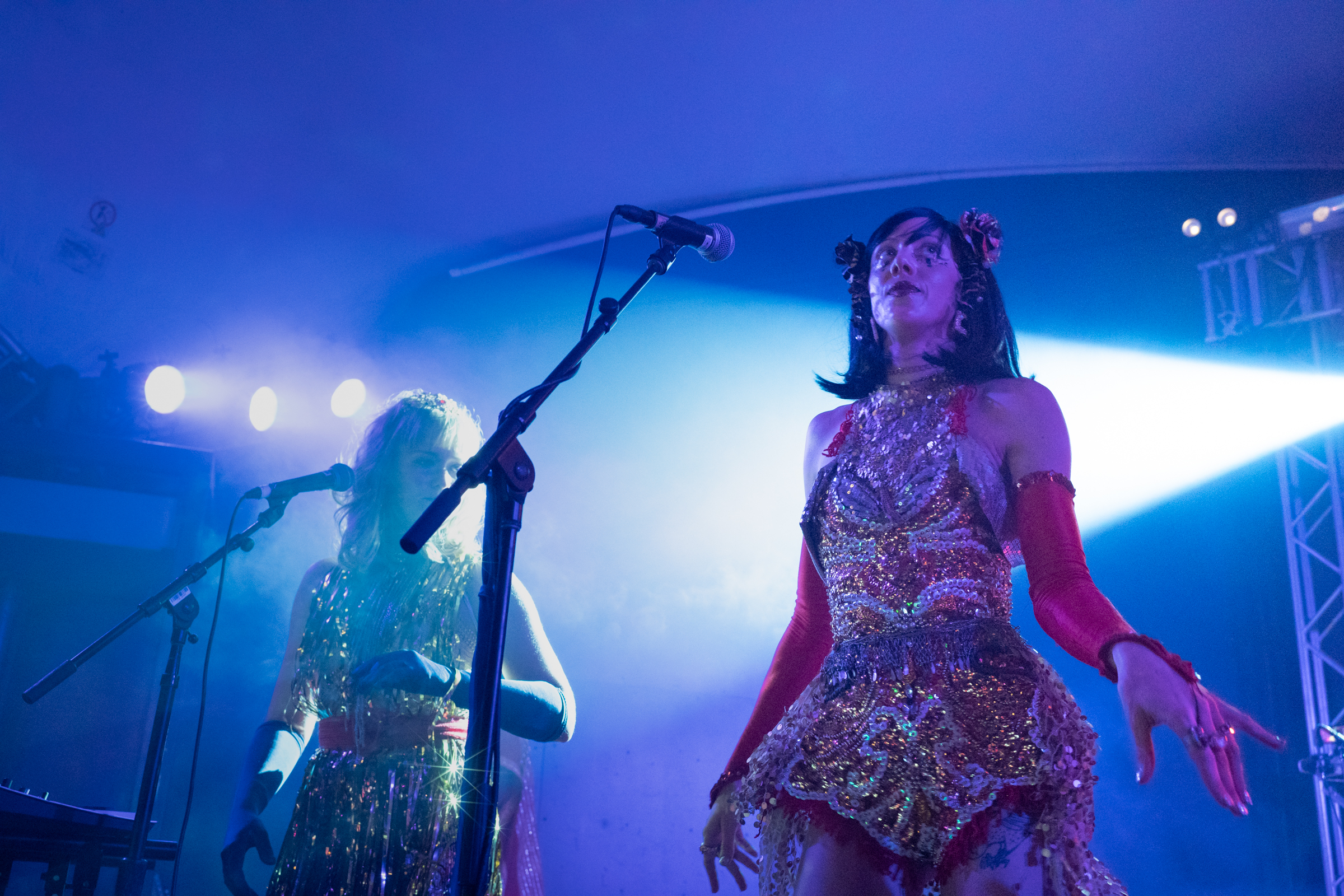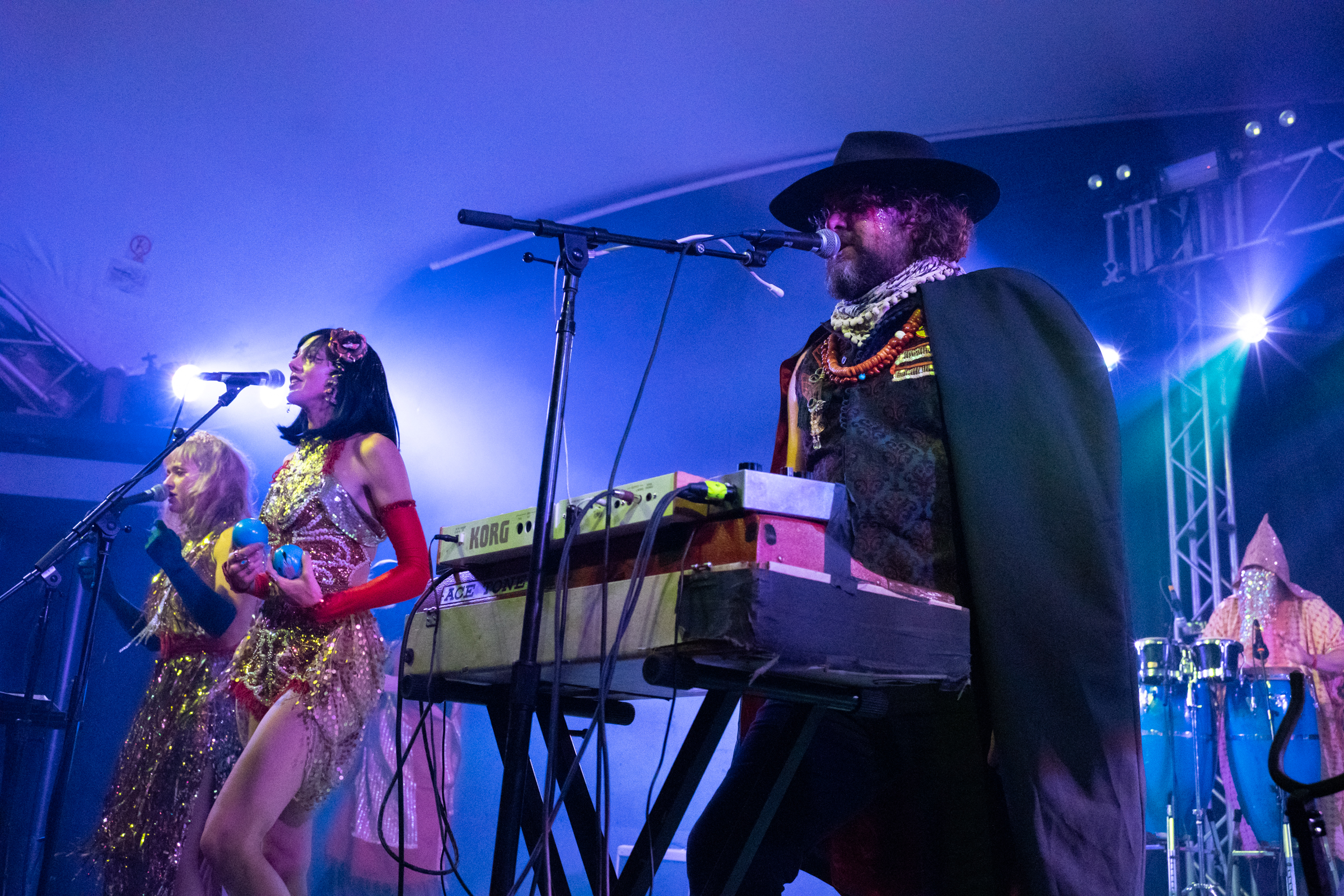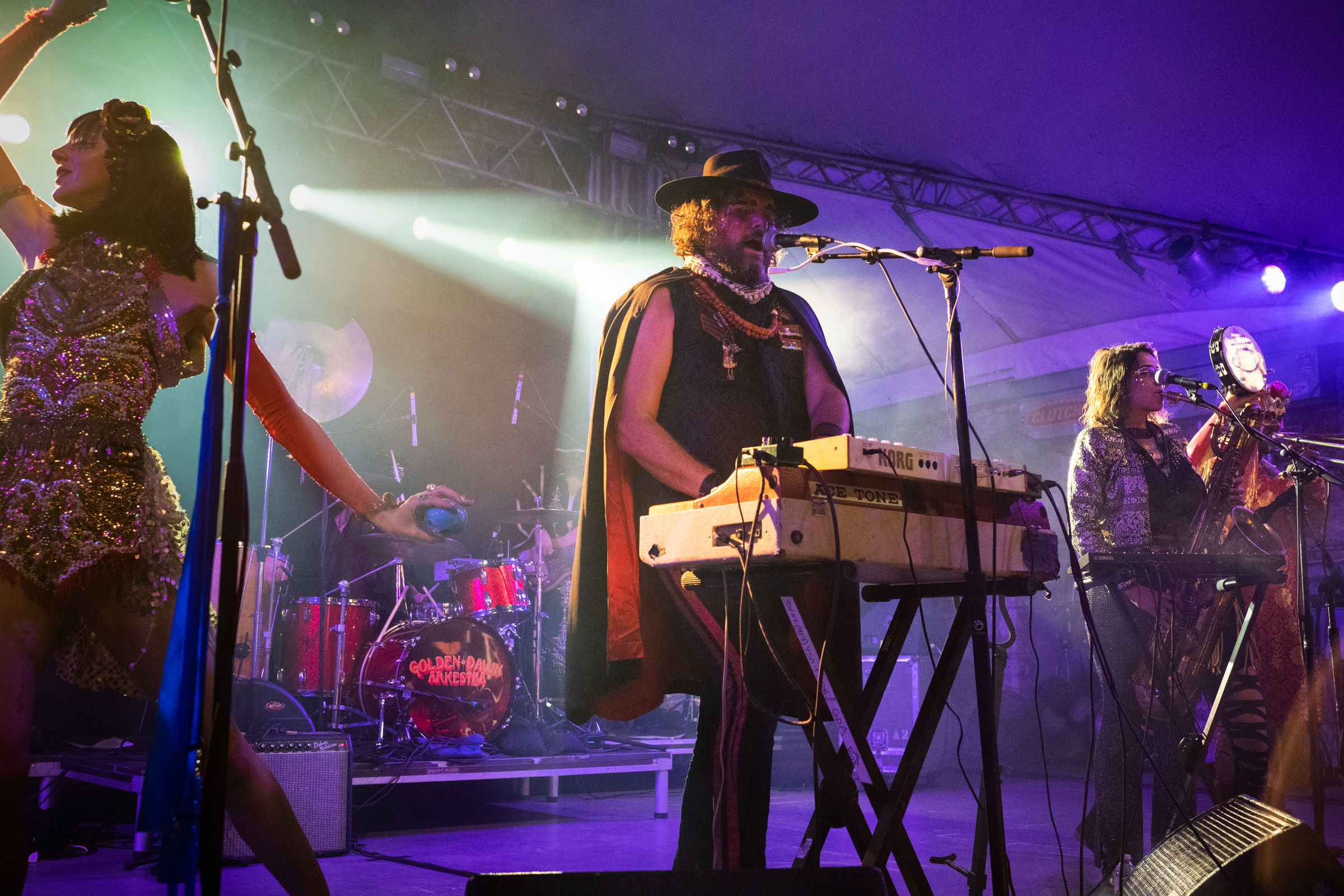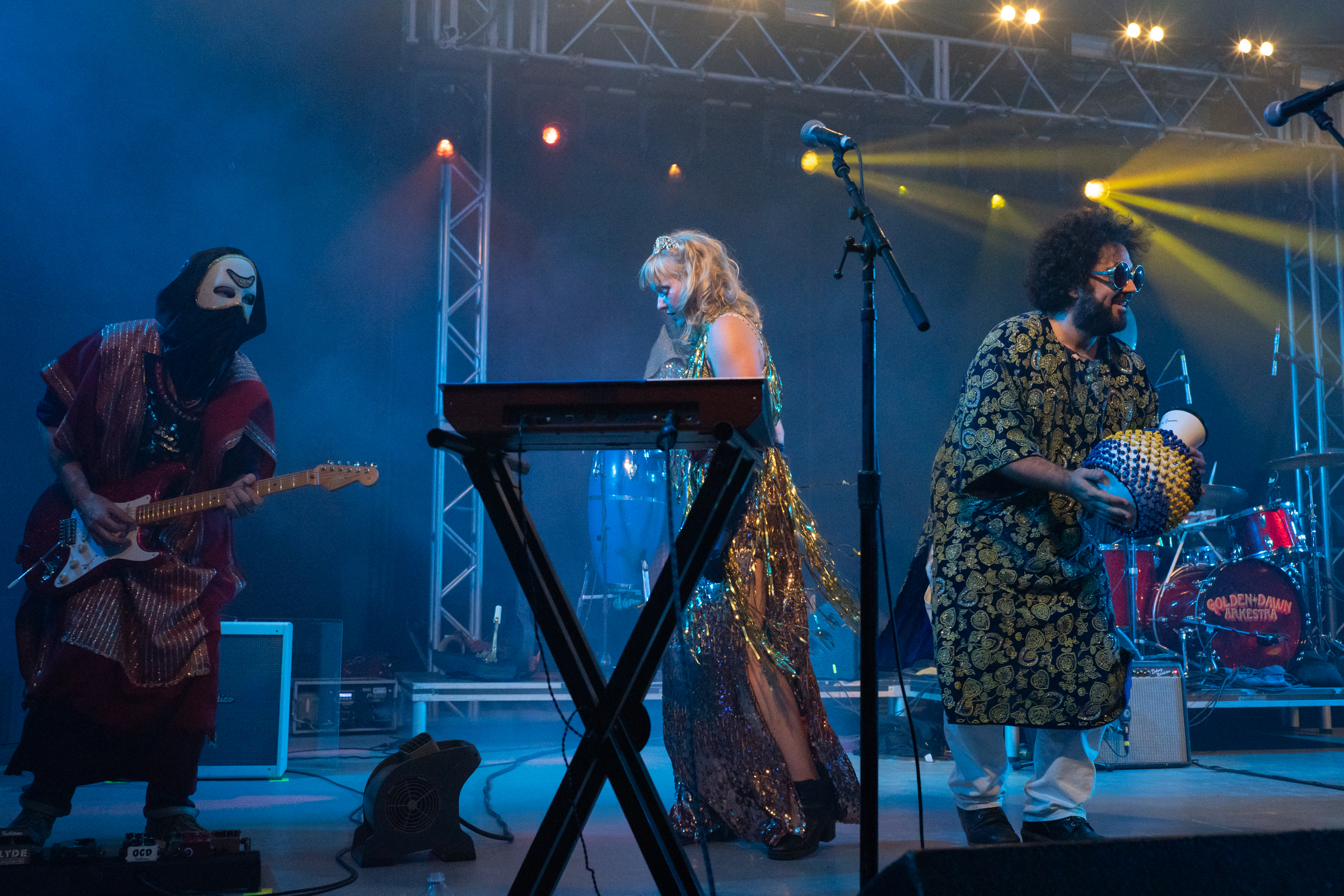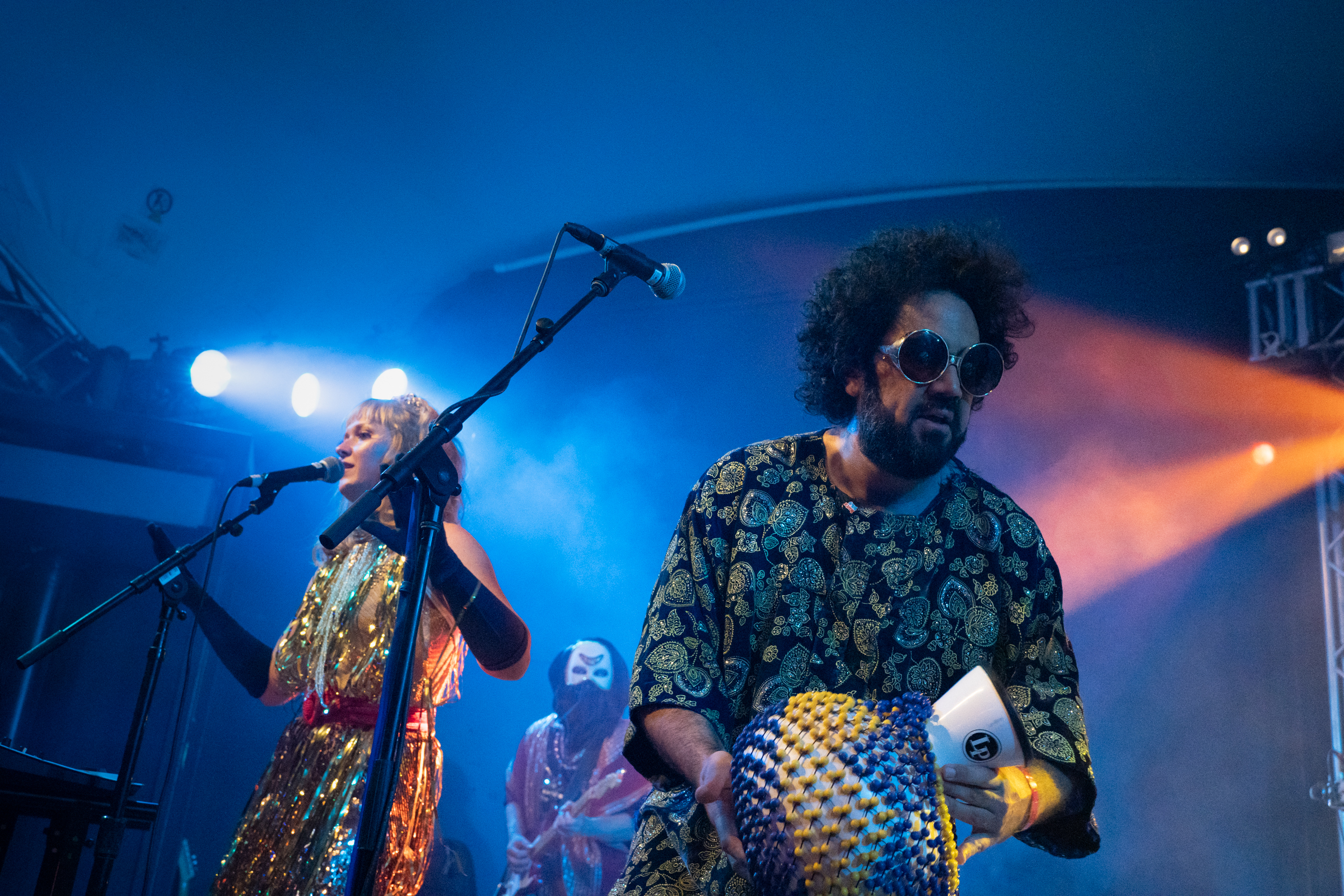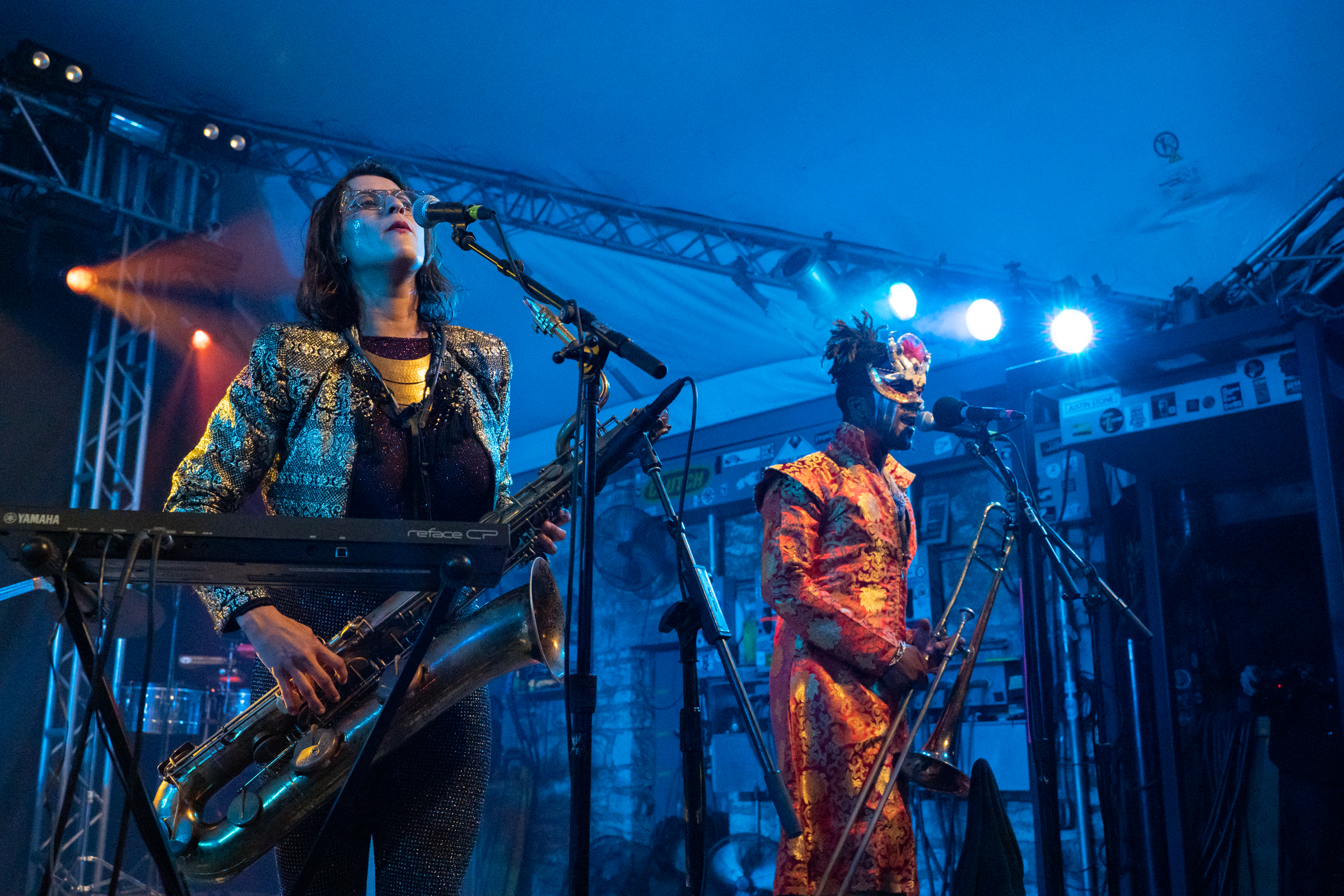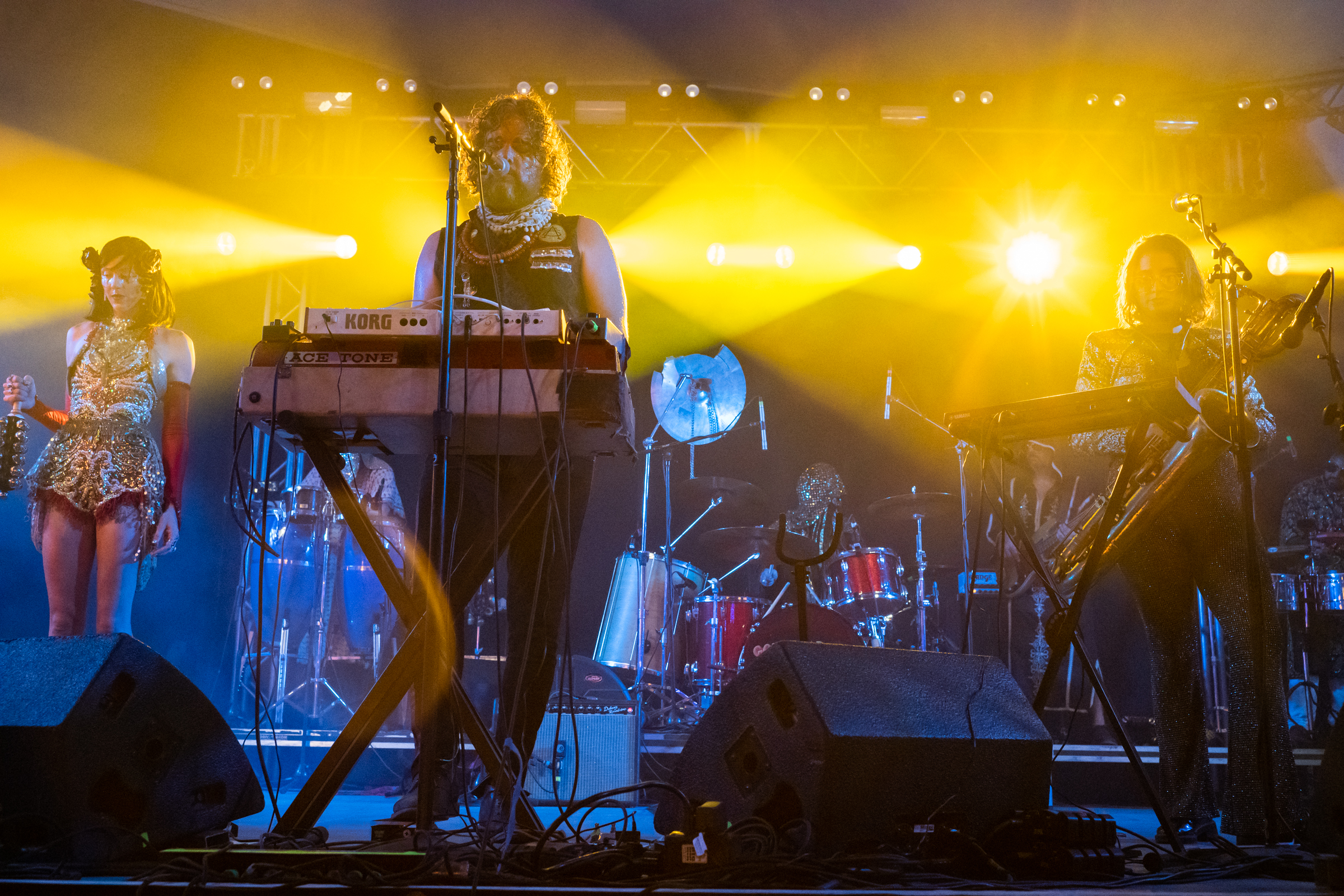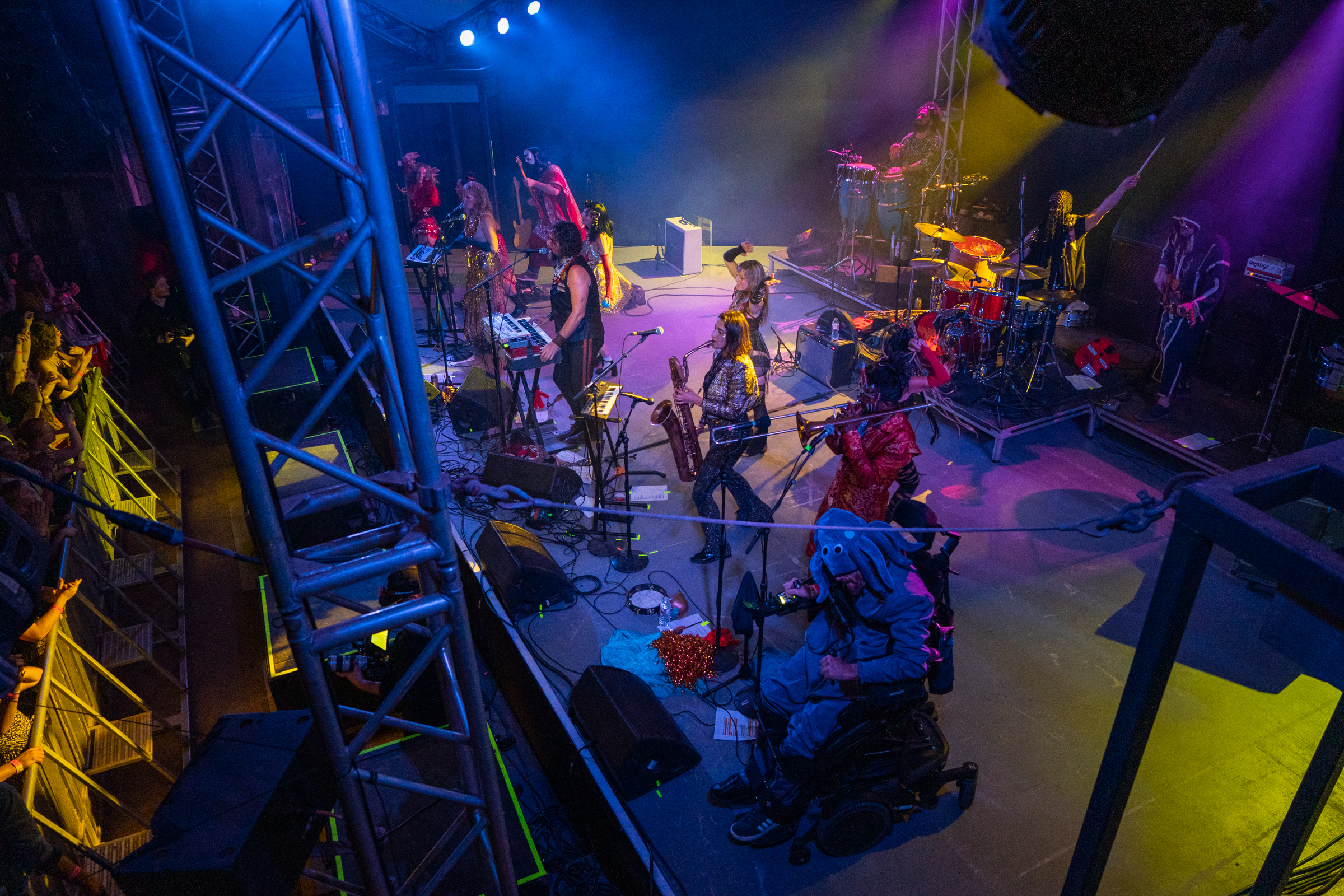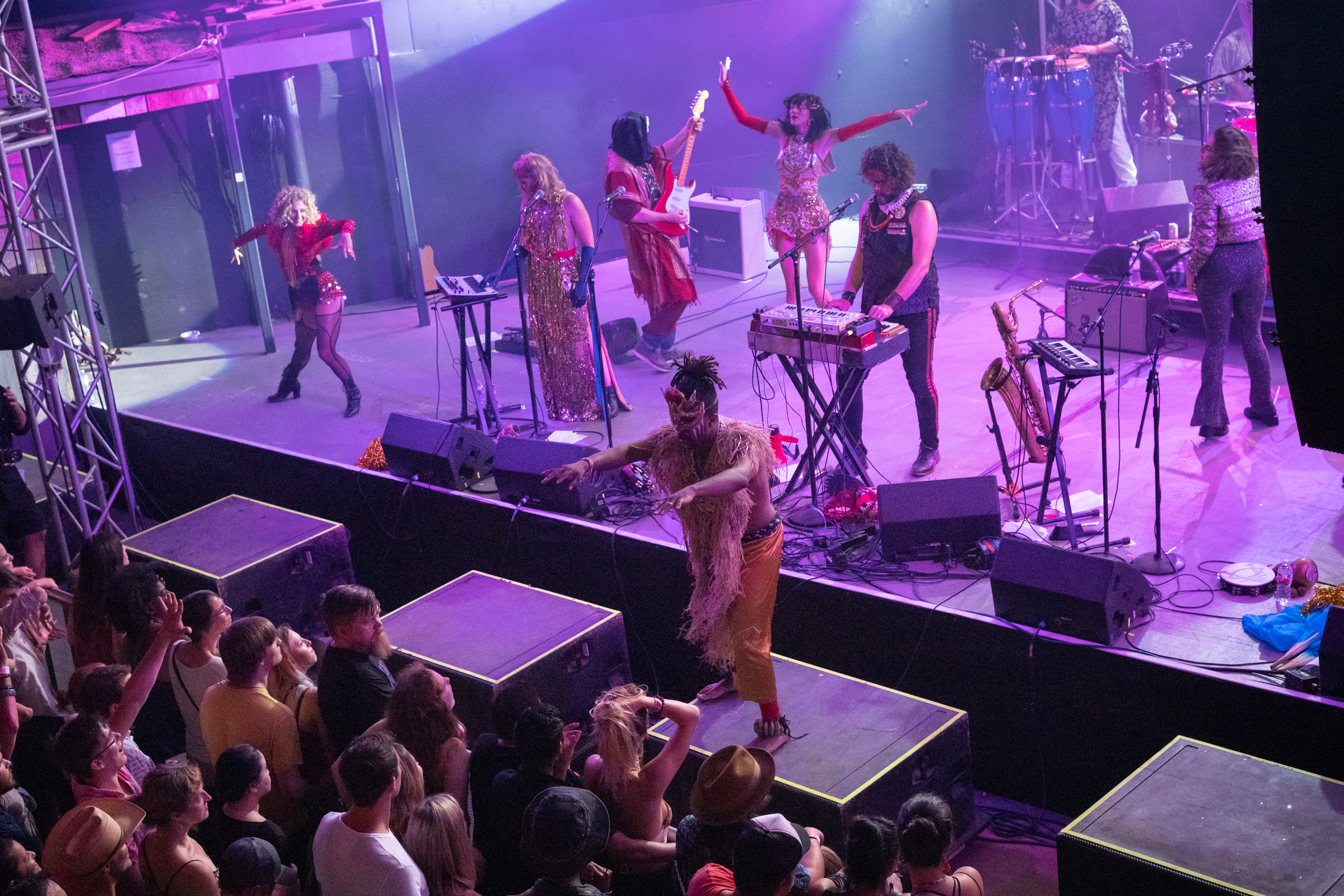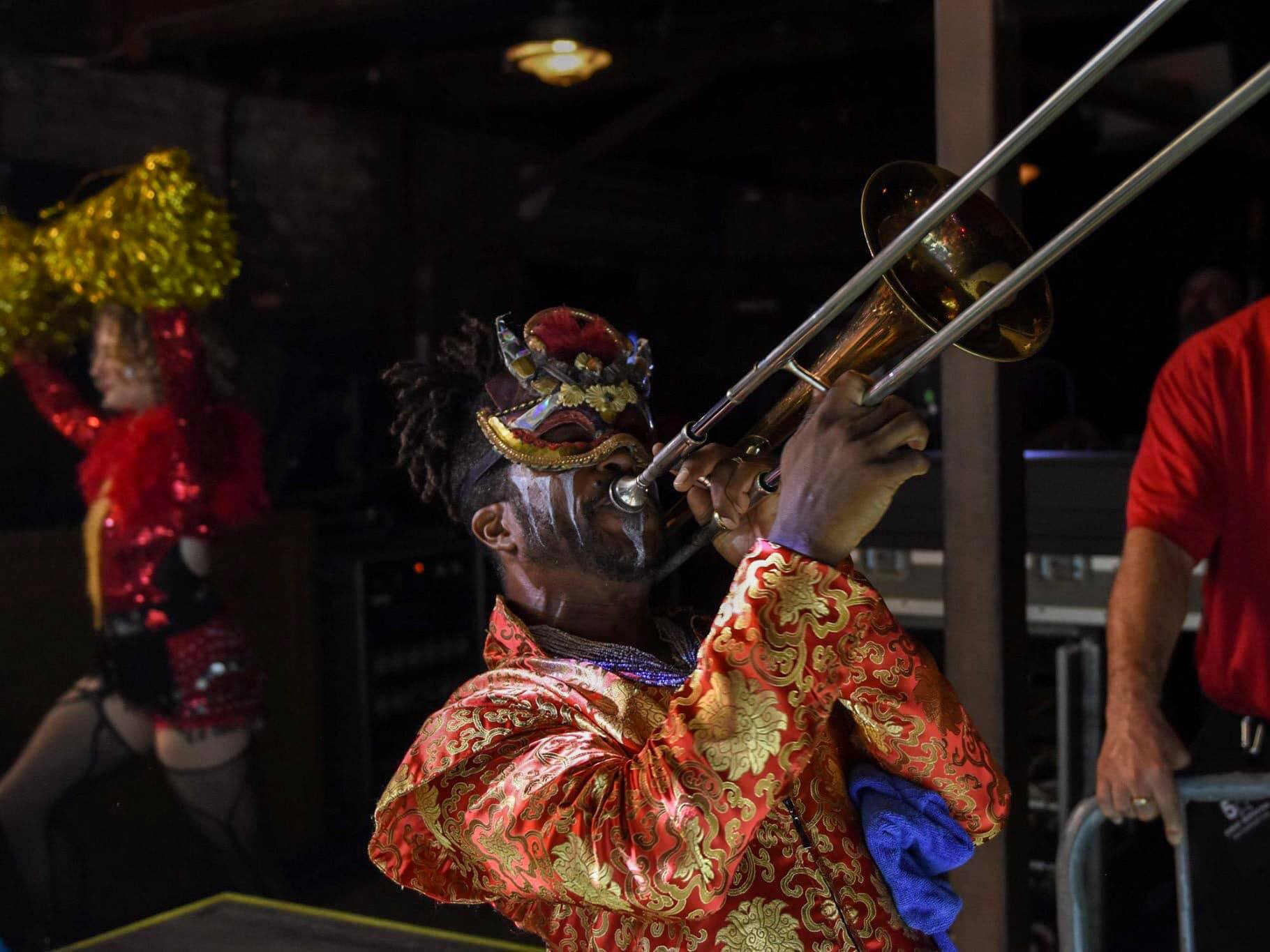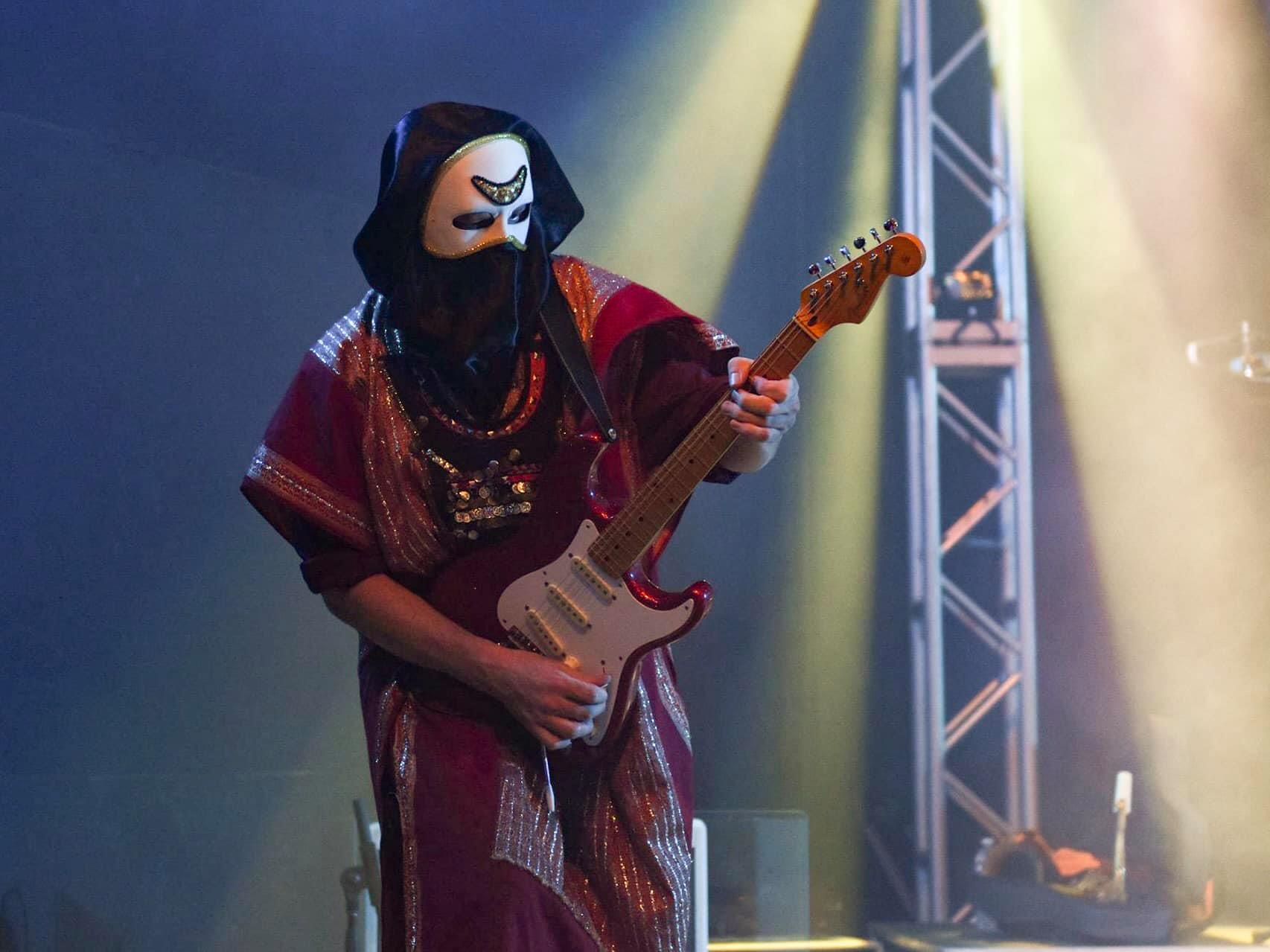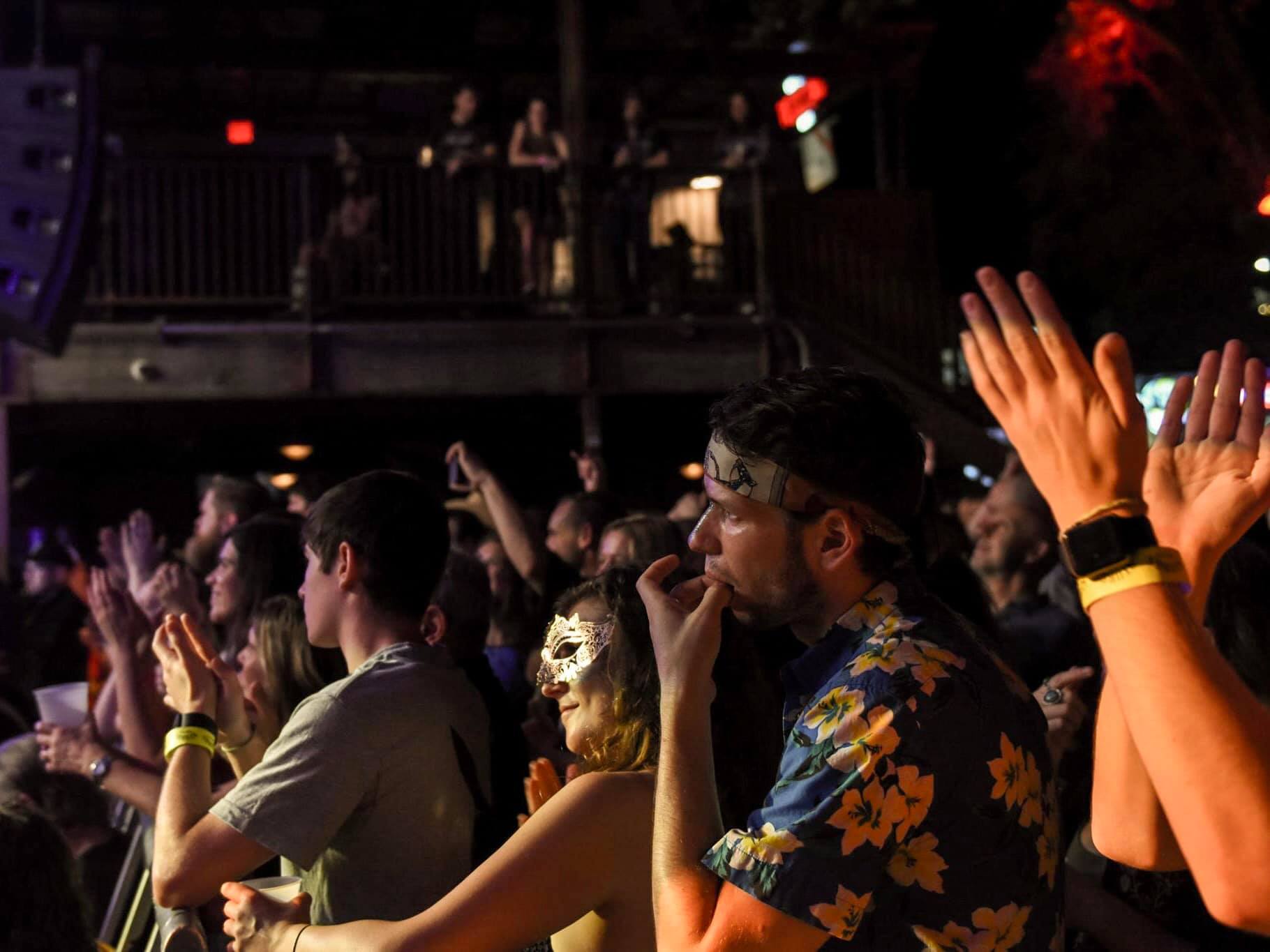 In this article