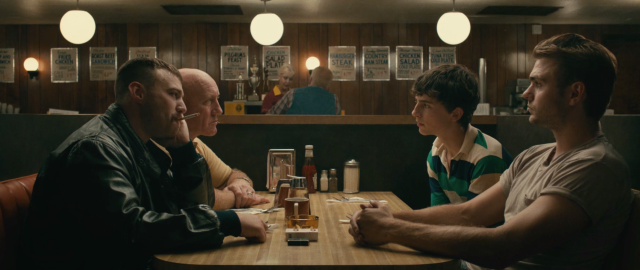 This is easily one of my favorite films this year at SXSW. The first full-length film by writer/director Elijah Bynum. Hot Summer Nights is fairly polished, so you wouldn't realize it's his first! It would appear to me that Bynum might take inspiration from Anderson (P.T. & Wes) with a little bit of Scorsese sprinkled in a la Goodfellas. The editing choices work very well and the dialogue adds a layer of comedic presence to the film. Not to mention, a killer soundtrack and well placed tracks to boot. Throw in some stellar acting and you've got a really well rounded film.
Hot Summer Nights follows Daniel (Timothée Chalamet) who is sent to Cape Cod for the summer of '91 to stay with his aunt due to depression and stagnancy after his fathers untimely death. Daniel even admits that this is a cliche, but reluctantly follows his mothers orders. Daniel is a little awkward and sticks out like a sore thumb amidst the "summerbirds" and "townies" enjoying the hot summer at the beach and roaming from party to party at "The Cape". By happenstance, Daniel runs into the towns somewhat revered pot dealer, Hunter Strawberry (Alex Roe), who is pretty much the "Fonz" to Daniels "Potsie". Unlikely as it would seem, the two become friends when Daniel is a fish to water when it comes to getting high and he wants in on the action to assist Hunter in expanding his dime bag dealings. Would you believe that they get in over their heads?
Hot Summer Nights begins with text across the screen indicating that it is somewhat based on a true story. At the Q&A it turns out that Elijah Bynum knew two individuals in college that went down a similar path and threw in the love story for personal catharsis. I think what makes the film is the naturalistic work by the actors. Especially from Timothée Chalamet and the fantastic Maika Monroe (The Guest & It Follows). Notable mentions to the intimidating cop in town played by Thomas Jane and a coked up William Fichtner.
In this article