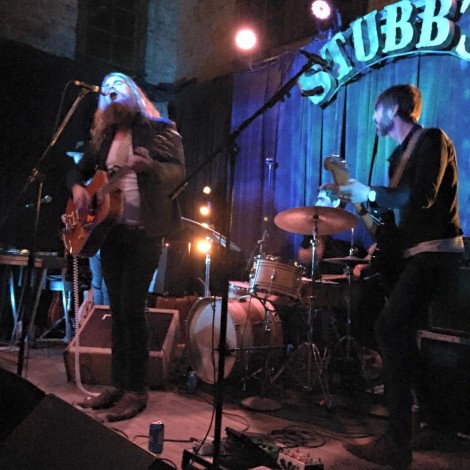 Stubb's was where we headed on November 12th to see a SOLD OUT show put on by Israel Nash and his band. It was my first time at Stubb's indoor venue. I've been outdoors, but this had a much more intimate feel to it. It was like he was playing in a living room. I'd heard Israel Nash on a few KEXP sessions a few months prior and thought he was great, but until I saw him live at Stubb's I never knew just how much of a badass this guy really is. His songwriting is some of my favorite at moment. His psychedelic brand of Americana is mind bending. He stepped on stage with a 5 piece band and
totally rocked the show from beginning to end. It was Israel with a guitarist, a bassist, a drummer, and a pedal steel player.  They set a great setting for his songs. He made you feel like you were at his ranch in Dripping Springs with each song that he played. I always have a lot of respect for artists who can completely give themselves to a performance, leaving the underlying emotion to drip from the stage at the end of the set. Israel Nash definitely didn't disappoint me in that respect. You felt his words, you felt each riff, you felt the band playing off of each other throughout each song. He played his new album, Israel Nash's Silver Season from front to back along with a few songs from previous albums. The show really hit me pretty hard and I was not expecting it at all.  It actually prompted me to go out and get a copy of the album. (I recommend you do the same, especially if you've never heard these guys before.) The album is still in really heavy rotation on my drives to and from work.
The dynamic range of sound in his set was amazing.  The band would go from a full-on, heavy instrumental part of a song, all the way down to just Israel Nash and his acoustic guitar. His lyrics were the aspect of his music that stood out the most to me. They're simple, straightforward and cut deep when they have to. They're poetic, completely multifaceted and abstract at other times. Above all they're really honest, and raw.   The psychedelic americana sound behind it all really made the songs either shine or rust (in a great way), whichever passion he was looking for at the moment. His show made me a definite fan of him and his band. Some standout songs from the set that night were "LA Lately", "Strangers", "Rain Plans", and "Mansions". I highly recommend you check these guys out the next time they play in Austin.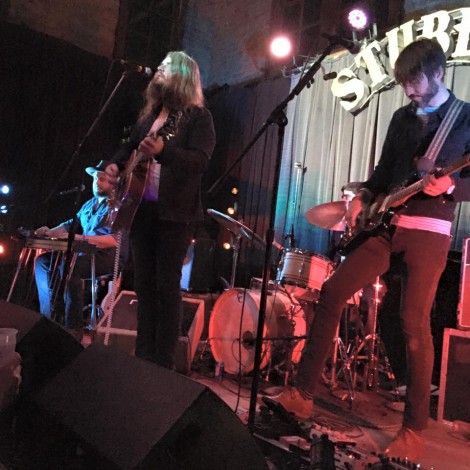 In this article