Don't know what to do tonight? Emily Gimble plays the Continental Club at midnight. She follows the Greyhounds' 10:00 PM album release show. Andrew Trube worked with Emily on her debut solo record, so it's a natural fit. Emily says she and her band (Nate Rowe, Jordan Cooke, Willie Pipkin, & David Jimenez) will be cultivating a sound through love and tone. Boom. Pay the cover. Buy a CD. Swim in a sea of love and tone. How can you beat that?
Rockslide: I wonder why your band is always laughing.
Emily Gimble: The Jo's Brunch gig is unique. It is a chill environment for friends and family to catch up on a Sunday afternoon. And the band is basically doing the same thing through music. We wake up with enough time to get to the gig, setup, have a cup of coffee, and the gig is meant for us to have fun, LISTEN, and in the meantime, provide a small amount of entertainment for the folks sitting around or walking by.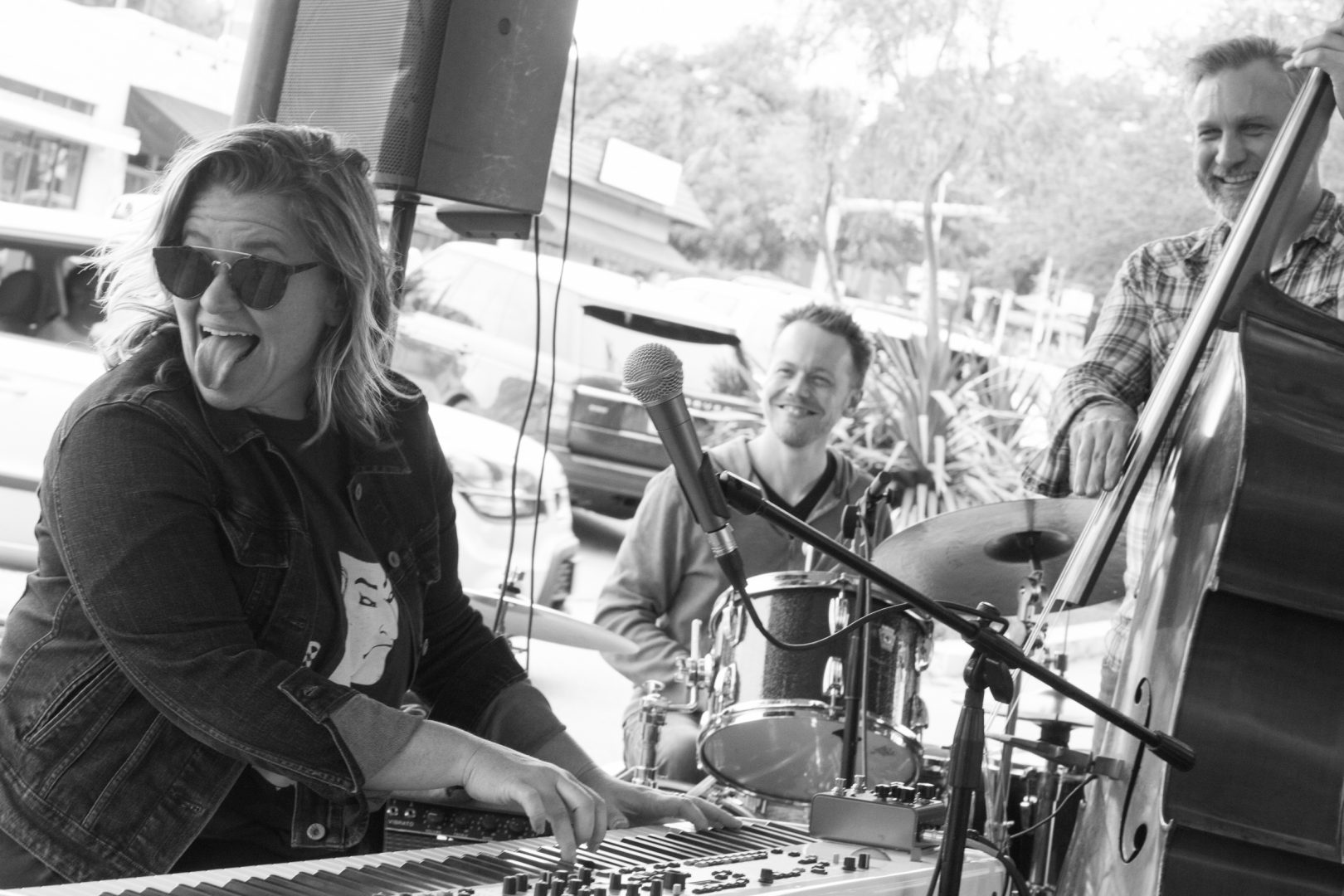 In this article