Seemed like Team Goodtimes return to OSMF took things to the next level. For one, being positioned under a lone oak on the literal highpoint of the property was a reminder that this stage, under the new moniker Shhhtimes, pulls out all the stops. There is nothing more electric than a silent crowd soaking in music at two in the morning. I bet it's even better at four; but, I confess I never made it that far.
With one new location under his belt, and another one coming this fall, I asked festival mainstay Cody Johnson for his take away from Tilmon.
Rockslide: Any carryover to the new UTOPIAfest location?
Cody Johnson: Haha, I'm in the country and the pic just downloaded. This is Grace Park and Jesse Dalton of the Deer. Playing a beautiful little piano courtesy of Adam Lazoya @thetravelingpianist. This was our second time to work with that piano and Adam, and both are awesome.
We have been doing installations at Utopiafest ever since we left OSMF after 2015, and they have really given us a new home to thrive in. The working environment at Utopia is like none other. They empower the people who know what they are doing to do what they do best. Felt really good to be back at OSMF this year. I'm very optimistic about the future of both fests now–I just love getting to be a part of the music party from time to time.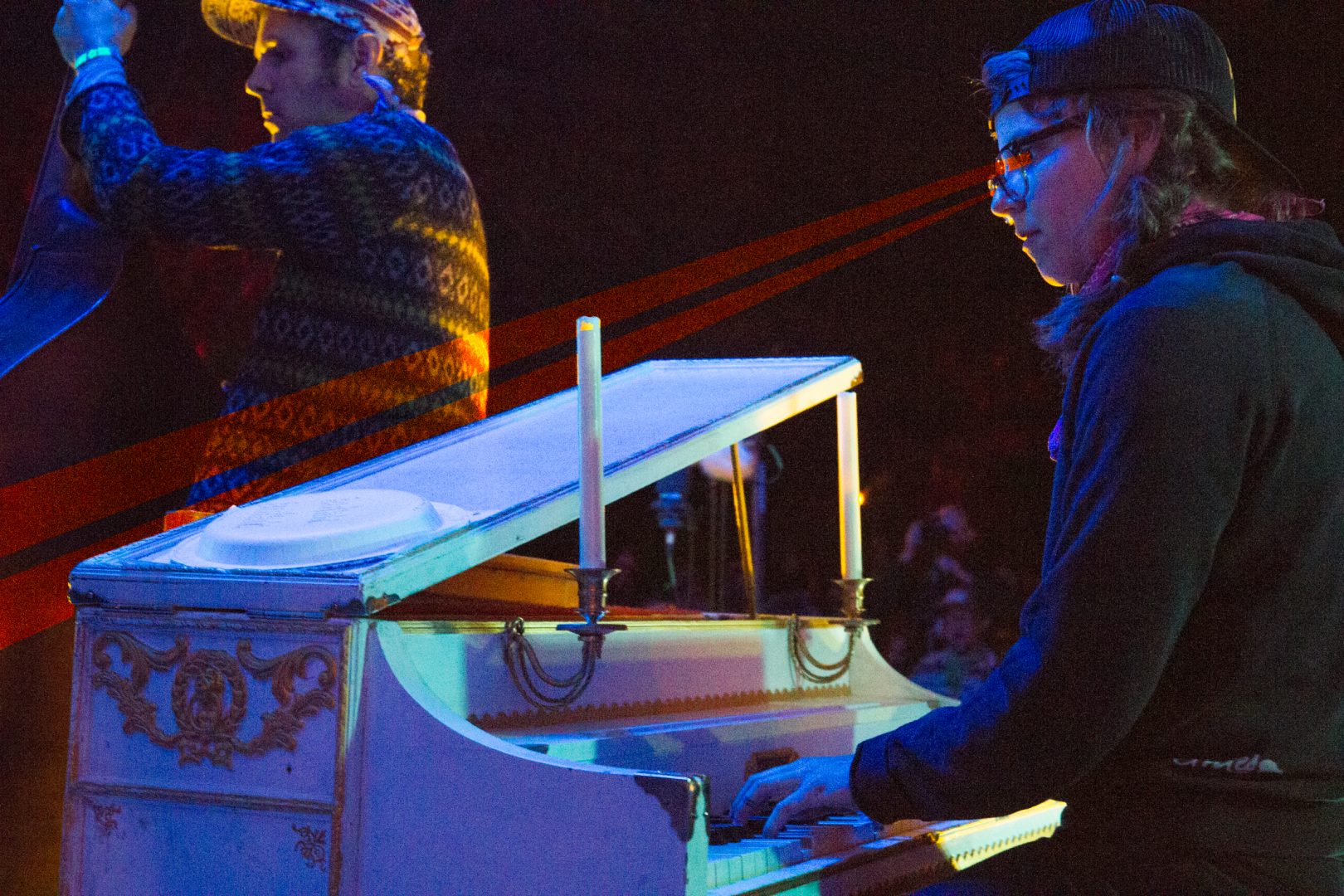 In this article