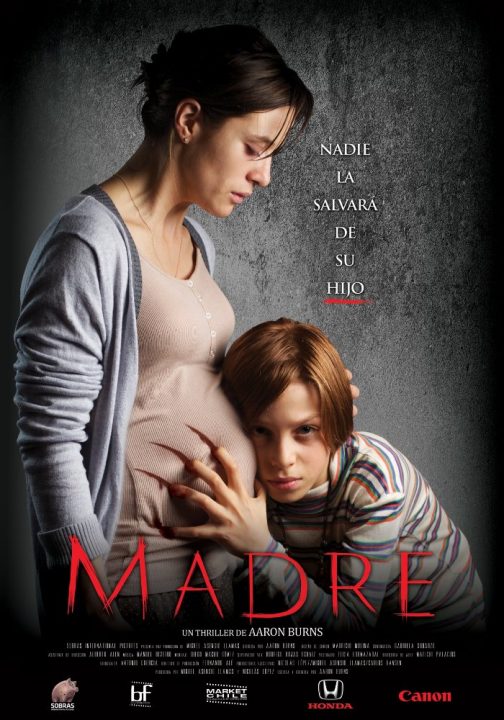 Taking inspiration from films like Rosemary's Baby it would seem, Madre, a Chilean film by Aaron Burns, is all about paranoia at its best. A couple of things didn't really make sense to me by the end, but overall the tone of this film is definitely creepy with striking visuals.
Diana (Daniela Ramirez) is pregnant with her second child. Her son, Martin (Matías Bassi), has an autistic disorder and is inconsolable. Diana is exhausted and is trying everything she can to take care of Martin, especially while her husband Tomás (Cristobal Tapia Montt) is constantly away on business. When discovering Luz by happenstance at a grocer, the woman has a spellbinding way of communicating with Tomás where he will actually listen to her. The kicker is she communicates to him in the Filipino language. Diana slowly starts to become jealous and even outraged when she feels like Luz is teaching her son to disregard Diana as his mother. Partially by not knowing what is being said and partially by relying an application on her phone that translates what Luz is communicating to Tomás. Things start to get really interesting with Diana starts getting symptoms, unrelated to her pregnancy. Is Luz performing witchcraft on her? Is Diana losing her mind? 
Madre masterfully accomplishes with less is more on the visual side which aids to build the horror and paranoia throughout the film. What's really interesting about Madre is the way the subtitles end up working out. Anything communicated in Spanish, we are privy to, but when characters communicate in the Filipino language, the audience is left in the dark just the same as Diana.
In this article