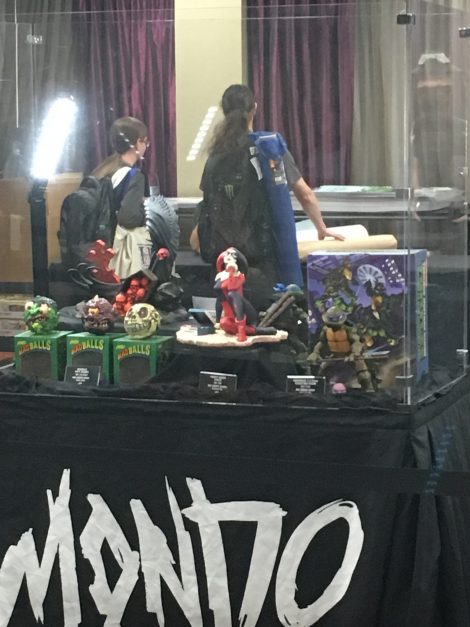 Have you heard of Alamo Drafthouse? If so, chances are you've probably heard of Mondo or Mondotees, which started off as the merchandising arm of Time League's Drafthouse. Since its inception, it has become so much more with a gallery here in Austin off of Guadalupe showcasing various artwork from local to national artists such as: Kevin Tong, Tyler Stout, & Olly Moss to name a few. Now in its third annual event, MondoCon celebrates everything that is Mondo. Geeky comic book aficionados, toy collectors, and movie enthusiasts get to come together and rejoice like kids in a candy store.
MondoCon takes place at The Marchesa Hall & Theatre as well as across the street at a Holiday Inn. One can walk around for hours looking at the different artists prints available for purchase. You can spot the poster collectors walking around with their leather bound poster tubes and with the wonderment of meeting their favorite artists and have them sign their prints or comics.
Besides the multiple artist booths, MondoCon offers food and beverages with their very own beer label this year, provided by Austin Beerworks and signature cocktails. You never go thirsty at this event. Plus there are various food trucks like Kebabalicious and Frank to name a couple where you can fill your belly with delicious food truck goodness.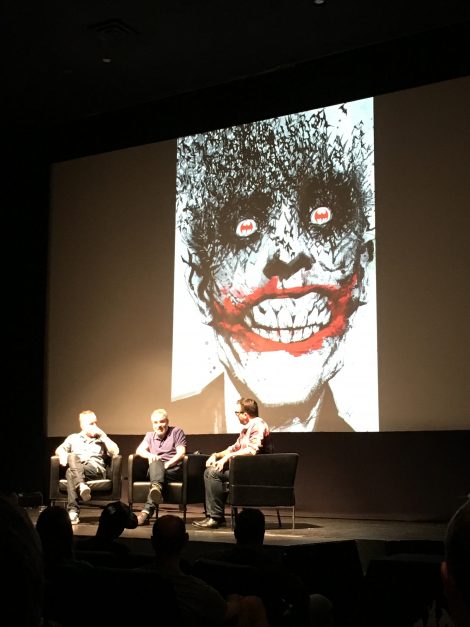 One of the highlights for me was watching a screening of The Fountain with the composer who wrote the score, Clint Mansell, in attendance. It was very touching to hear his feelings about this particular film 10 years since it was first released which also marks the last time he made his way to Austin.
My only criticism this year is the repetitiveness and lack of panels available. Those that sign up early enough can sit in on different panels. The three of them I attended were essentially rehashes from last year's event. Perhaps the panels are tailored to draw in those that haven't attended the con before and the return fans are primarily there to pick up poster prints or Vinyl records from the various artists/vendors. Either way, it's a great way to spend a weekend and being that I'm there to pick up posters and vinyl, I"ll be back for certain.
In this article