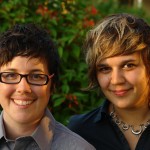 As a struggling writer, who has been self-employed since leaving NYC 4 years ago, much of the economic national crisis is beyond my scope. I don't have a 401(k), I haven't had health insurance since I left New York, and I'm one of the fortunate few who bought my house at an obscenely low price (thanks to those now not-so-fondly referred to  "liar loans"). What I do have are fears of never mounting my next play, deadlines and writer's block, and the waxing and waning anxiety about having made  some really bad life choices. Day to day this takes the form of a throbbing, pulsing headache that seems to close down on me in the most inopportune times. In keeping with the slightly out of sync American way, I'm against treating any of the aforementioned ailments with medications—Xanax, Paxil, or Wellbutrin—opting instead for plenty of sleep, lots of yoga, and one or 12 cocktails when all else fails. A friend recently suggested acupuncture, which I've never tried. Specifically, Eastbound Acupuncture, a place upon further investigation seemed to be created for people like me.  In my never ending quest to kill off the beast throbbing between my temples, I promptly made an appointment.
Eastbound Acupuncture occupies two rooms in Soma Vida, the work/life balance and wellness center. The center is intended to offer individuals a place where work and life balance can be achieved under the same roof. That roof incidentally sits on top of one of the loveliest old houses (once preserved for widowed women) in East Austin and has been refurbished to accommodate several independent wellness oriented services. The decor is spa cool, with concrete floors and bright color accents. In addition to the acupuncture, Soma Vida offers yoga, massage, nutrition, naturopathy, co-work space, child care and somatic psychotherapy. On the day of my appointment, I'm greeted by a smiling receptionist with a soothing voice who immediately asks me if I'd like anything to drink. The coffee is free trade; the water is alkaline filtered. With a higher pH level than normal tap water, some proponents say that alkaline water can neutralize acid in your bloodstream, boost your energy level and metabolism, and help your body absorb nutrients more effectively. I go for the water.
I'm lead down a hallway to a small but comfortable space. There, Billy Scott, co-founder of Eastbound Acupuncture is waiting for me. She offers me a warm smile and invites me to sit down. "Are you nervous?" She asks. "Not at all" I lie. We start with a thorough in-take patient evaluation. The questions are pretty standard – high blood pressure, medications, injuries, etc. There are also questions about specifics pains and purpose of treatment. The purpose is to get a clear sense of what should be targeted and why. "Headaches." I tell her. "Really bad headaches." She reviews my forms and has several follow up questions for me. The initial diagnosis for "headaches" is soon accompanied by "anxiety", "stress" and ultimately, "neck pain." Once we get started it's hard to stop. "Can you address all of them?" I wonder. She tells me yes and I'm excited at the prospect of those needles being able to release the tiny pockets of emotional and physical pain that have been collecting beneath the surface of my skin for almost 33 years.
With the evaluation complete there is nothing left to do but start poking. Billy instructs me to remove my shoes and socks and lie back in one of the room's antigravity chairs. She dots my foot with an antiseptic swab just below my big toe and I close my eyes in anticipation of the prick. I feel a cold swab on another point and wonder if she's changed her mind about where to start. Then there is another cold swab on another point on my foot and then another just below ankle. I open my eyes to see three needles decorating the outer edges of my left foot. Billy explains that filiform needles are solid in the middle. They are also surprisingly smaller than I had expected. In all, 16 needles are placed in strategic points throughout my body and with the exception of a point at my knee and thumb which produce only mild discomfort, the experience is pain free. She then leaves me to rest. Acupuncture sessions are typically 45 minutes and vary depending on the severity of the condition and your overall health. Billy comes to check on me several times throughout. I feel as though I could have stayed there all afternoon.
Billy and Cara Jo Desai founded Eastbound Acupuncture six months ago to help people take control of their health in an affordable, less invasive way than what the mainstream healthcare system had to offer. Cara explains, "Western medicine is mostly focused on medicating. Eastern medicine is interested in treating." In addition, "There are very little side effects to acupuncture and it is complementary to a lot of western treatments." The treatment generally takes about 8 sessions, depending on the patient's protocol. Although not common with acupuncture, lasting results can be seen in only one session. "A woman came in for Cedar Fever the other day and within one session was better. It really depends on the person", Cara tells me. The work of Eastbound Acupuncture extends beyond acupuncture treatments. They are trained in Herbal Medicine and work with their patients to improve and maintain overall immune function. Patients can require anything from the acupuncture, Tui Na, a type of body work, and cupping, to herbal supplements, or a combination of all four.
Eastbound Acupuncture is very much a part of the East Austin fabric. Both Billy and Cara are residents of the east side and love their east Austin community. And community is a big part of what they have to offer. In addition to private treatments, Eastbound Acupuncture offers affordable acupuncture with group sessions of up to four people. You can bring three others if you wish, or just make an appointment for a community session and share the room. If no one else comes you will have a private session at the cost of group. They will also be offering free acupuncture during East End Fourth Friday's from 5-7pm.
I left the session with the distinct desire to head straight home, drink tea, and just relax. But the real results were felt the next day. It was as if something had been lifted. A weightlessness gently carried me through the week; a sense of realignment in dealing with my overall stress. But don't take my word for it…
Eastbound Acupuncture
1210 Rosewood Avenue
Austin, Texas 78702
512 506 1608
Open Tues – Thurs 10:00-6:00.
http://www.somavidaaustin.com/SomaVida/Eastbound.html
In this article