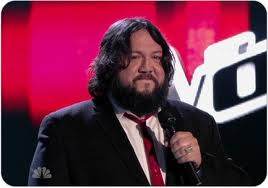 AD: Tell us how you started singing and how you knew it would be your career?
Nakia: I started singing when I was really, really young. My mother says that I was trying to sing as soon as I could talk basically, but the first song I learned how to sing and was singing publicly for people was "Beth" by Kiss. I did a whole host of other things for the beginning of my life. I tried every other possible avenue of revenue that I could. It wasn't until I moved to Austin, or actually right before I moved to Austin, that I decided I wanted to sing professionally for the rest of my life, but it wasn't until I met Robert and moved to Austin that I was able to really put my foot forward and try to make it happen. I was 28 years old I believe.
AD: So you kind of answered my follow up question, how long have you been making music and how did you end up here?
Nakia: As soon as I got here I started making music, and that was about 2002. I immediately connected with some people here, some friends who were playing, and we started jamming and then I started going out and performing with just me and my piano. I came to Austin in 2002 for SXSW and fell in love with the city and met Robert and fell in love with him and we started having a kind of long distance relationship while I was in Chicago and then I moved down here in August of 2002.
AD: Who are some of your biggest influences musically?
Nakia: I would say Ray Charles, Otis Redding, Joe Cocker, The Rolling Stones, Bonnie Raitt, Sharon Jones and the Dap Kings, Duran Duran, of all people, George Michael, Carol King, it's kind of a broad spectrum if you will. Matthew Sweet, Counting Crows, those are all people, I would even say the Indigo Girls, these are all performers and songwriters that had a profound influence on me. And honestly Kiss, because they were my first true love.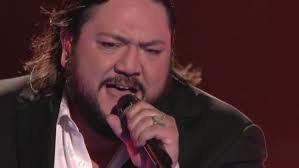 AD: How has being on "The Voice" changed your career and how has your fan base changed?
Nakia: Being on "The Voice" definitely gave me access to a lot of thing I couldn't have access to before. Primarily, it gave me access to songwriters that I didn't have access to before, and gave me access to a fantastic manager, but more importantly, it gave me access to a whole new group of fans – which was why I did the show in the first place. The exposure that I would walk away with and the fans. I was just an average house cat before I was on the show. I was lucky that that happened. I went from less than a thousand followers on Twitter and Facebook to a combined like 40,000 on my social media stuff. And they're really great people. I love interacting with them and I love getting to meet them in person at shows. That's what's changed the most. Yes, I get to say Cee-Lo is now a mentor and a friend, but that's not why I did the show.  I did the show to be able to walk away with people knowing who I was so when I got ready to do something new – which I'm getting ready to do now – then they would be there for me. And hopefully they'll be there for me for the rest of my career.
AD: How are your fans different now from your loyal Austin fans?
Nakia: Well, the difference is, these fans are all over the world. A lot of them only know me from television or YouTube, they've never experienced a Nakia show live. They've never met me in person. So the difference is the people in Austin who've supported me since I got into town, are the people who will come out to shows, stay late, come early, where as these new folks really haven't had the opportunity to yet. So, that's something I'm gearing up for hopefully. I'm in the process of making a record and we're actually going to ask the fans to fund it. We're gonna raise some money and take that record on the road, and introduce myself to them in person. We're going to go all over the country and maybe some stuff in Europe and Japan if we're lucky.
AD: What are some of your favorite venues to play in Austin?
Nakia: Saxon Pub, first and foremost, it's been kind of my home for the last several years. I love playing the Saxon Pub, I love playing Threadgill's, absolutely love playing Antone's. One of my other favorite venues on the east side is Hotel Vegas, I love that place, it's cool. I've had the honor of performing at ACL Live a couple of times now and that's a real treat, and I'm real grateful for that.
AD: So what's special about playing in Austin for you now that you've had the opportunity to play some different places?
Nakia: That goes back to the difference in the fans. There's a real visceral connection here with the fans and they get what we're doing. They get the band, they get me, they get the songs, they get excited. It's the kind of experience that's hard to replicate. It's been a lot of work over the years, but it's definitely been worth it. I'm very grateful for those people, for that love and affection.
AD: So, how much of your own material to you write and tell us about your songwriting process?
Nakia: I write all my own material. We do a few, select covers in the set here and there. Lately I've been doing a lot more co-writing where I'll take an idea to a writer, or I'll sit down with a writer and we start fresh and bang something out together. I really have been able to get into that process. When I'm writing on my own, it will usually be I'll sing a melody or some lyrics in my iPhone then I'll go back to the house and bang it out on the piano. If I'm writing with someone else I'm gonna sit down with them in a room and either play something I've written, or sing them an idea, or listen to what they've got going on or just look through my journals and come up with something that will come together.
AD: So you've had the chance to collaborate with some amazing musicians, what are some of your favorite experiences so far?
Nakia: Well, I would say starting in Austin, I've been really fortunate because throughout that process I've been able connect with some of Austin's best. Hang out with them, record with them. People like Alejandro Escavedo, Miles Zuniga, who kinda gave me my first break in Austin in the band The Small Stars, Carolyn Wonderland, I've shared the stage with many times and  just think the world of her and really just admire and look up to her as an artist and a human being. Outside of Austin, one of my dear friends and someone I look up, Sharon Jones, I've had the chance to perform with several times. Of course Cee-Lo, who on the show I was not only able to be mentored and coached by on "The Voice" but also I also had the opportunity to perform with him on stage in Austin last year.
AD: So when getting to play with other musicians, how does that affect your music and the music you're putting out when you keep collaborating? 
Nakia: Well, it's kind of like if you're going over to someone's house to help them paint a room or something, you're going to leave some paint on your hands or on your clothes. It's something that's going to rub off on you and you're going to take that with you to the next level. So these people that I've had the opportunity to sing with or write with or just spend time with, there's always a little bit of them that goes with me. I think that's really important to be aware of when you're in that situation, to open yourself up and be like "Sure, I'm getting to do this, and it's amazing, but what do I walk away with? What do I get to take away from this experience?"
AD: So can you tell us anything about performing with Akina?
Nakia: Yeah, I freakin' LOVED doing the Soul Shakedown  with her at the Mohawk. It was such a great night of music and fun, and just had soul. There was no question when we were asked to do it again at Threadgill's, neither of us blinked an eye  and we were really excited about performing at Soul Shakedown 2. It was just a really good night of music. You know Akina is one of those people, she's such a rare breed of singer, and such a great, great person to be around and spend time with. Anytime we're asked to do a show with her, we gotta say yes.
AD: I like the Akina/Nakia word game!
Nakia: Yeah, it's totally an anagram and we didn't even realize it until it was booked!
AD: So what can we expect from you next going forward?
Nakia: Well, I've been writing brand new songs left and right. When I was on the show, as soon as I was done, I started meeting with different labels and managers, and of course I hired a great manager. But all the labels I met with all wanted me to be this Top 40, pop, kind of Bruno Mars, kind of a white Cee-Lo sort of thing or something. Very pop, urban, kind of thing, but you know I'm a blues and soul singer and I wanted to do things my way.. Of course when you sign up to be on a show like "The Voice" you automatically have to sign a record deal before  you even go on television, so when I was done, that record label decided that they did not want to pick up my options and put out my records because they're audience is a lot more R&B. I'll never forget I texted Cee-Lo and I was like "Hey man, bad news, the record label isn't picking me up". He immediately picked up the phone and called me and said "Congratulations". I said, "Excuse me?", he said "Congratulations because now you can have options." I didn't really quite get what he meant at the moment because I was kind of pissed, but then it really sank in once I saw him again in person and he said "Look, you've got to do what I've done all these years, just make this thing happen for yourself." So that's what we're gonna do. After SXSW I went back out to Los Angeles to write more songs and record more demos. I brought those back to the band and we've been hammering them out live at The Saxon Pub and other shows around Texas. We kicked off our PledgeMusic album project and let the fans get involved in making the album with us by allowing them to actually fund the recording. Basically for $10 or more they get the album download when it's done and they the more they are able to pledge, the more cool stuff they get. We reached our goal and hit the 100% mark, and now we are focused on seeing just how far we can exceed it. Currently, we are at 114%. I had the chance to open for Meat Loaf at his world tour kickoff here at Austin City Limits Live and next week is our annual Blues On The Green performance for KGSR at Zilker Park with Marcia Ball, followed by a scorching two hour set at Saxon Pub for the after party. I believe we'll wrap up the Summer by playing Unplugged at the Grove in late August, take some time off in September, and then hit the studio in October to record the album."
AD: So the last question is what's your favorite swimming hole in Austin?
Nakia: Swimming hole? I would have to say if we're going to go swimming somewhere that's not like a pool, it's got to be Barton Springs.
In this article