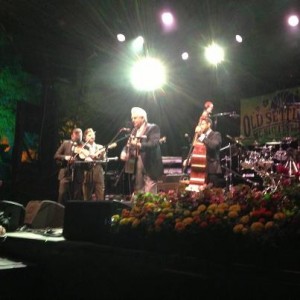 Old Settlers Music Festival is by far the best yearly festival within Austin city limits. This year was no different. My favorite thing about this festival is that I run into folks that I only see on a yearly basis, at OSMF. There's always a lot of love out there. The music FROM ALL   OVER THE WORLD is performed on the main stages, but it is the campfire spots that are always happening. I'm sure that you've heard many people talk about how cool old Austin used to be, the campground feeling at this festival is as close to the old Austin vibe (multiple nights) as you're likely to get within a 30 minute drive from downtown. we still     have  Barndances, Hippy Tuesdaze, The Riboramma and  other good things, but nothing comes close to  this festival, in my opinion.  The music I saw this weekend was fantastic, I got there on Friday and caught The Del Mcourey Band playing blue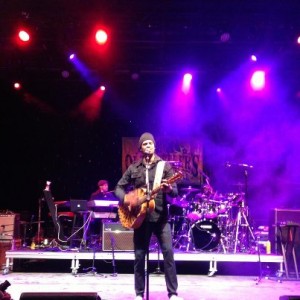 grass. I have seen him many times at OSMF.  It's a family affair. Del has sons and grandsons sharing the stage. I love when Del plays Richard Thompson, it's great to hear "Vincent 52" covered in bluegrass time.
Next stop was Michael Franti. Franti personifies love. Everyone around him feels so great. This guy  fits so well  in  this  festival. For this show a volunteer pushed me up front and center, through the crowd,  when my   chair wouldn't fit in  the photographers area. Usually at Old Settlers, I know most of the people, but this crowd was all new to me. It was great, I made many new friends that night. I've known Franti since '06, and we always talk after the show, and this night was no different. Of course, my camera always dies at the most inappropriate times, so I was unable to catch a picture. Many years ago in an interview we asked Michael about him always being barefoot on stage. Every time after that I always notice his feet. On Friday, he was wearing socks because it was so cold. Really. The tightness of the crowd kept me warm and smiling. On Saturday, we got out there and saw some more friends and some acts on the main stage, and it was absolutely beautiful. For me, there is no better way to watch live music than on stage at this festival. Damon Lange and crew have been making the sound sparkle for years.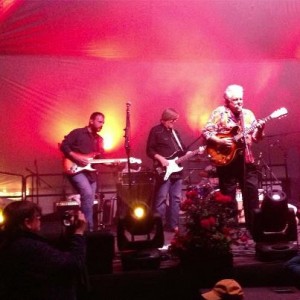 We caught Peter Rowan's Twang and Groove at the small stage. I had seen seen this new outfit over at Antones earlier this year and they rock. It is a great thing to see the bands new take on Peter Rowan's material. Peter Rowan has been a staple at OSMF every year that I've been going. With each appearance, he brings in new variations of his music. He is certainly one of the greatest songwriters around. He always causes the audience to sing along. After this show, we went over to the mainstage and caught Leftover Salmon. I had not seen Leftover Salmon in about ten years or more. They had the crowd dancing and grooving to their set.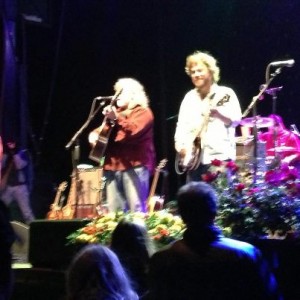 Then it was on to the Gourds finale with Gin and Juice.On    the way  out, we bumped into my  friend, Mike Morgan and the other  Twang & Groove guys. I  was telling  them  how  great they sounded, when out steps Peter Rowan. We all talked and laughed. WOOOOOOOOOOOOOOOOOOHOOOOOOOOOOOOOOOOOOO! So FITTING..The night proved to me once again that Austin is still the place to be. Thank you to everyone who makes this wonderful festival happen.. See you all next year………
In this article