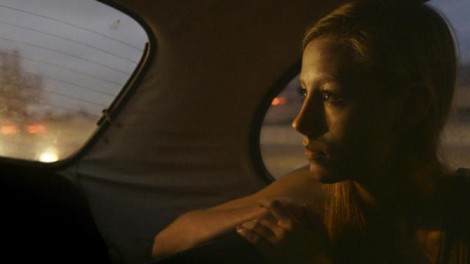 Well, this film only affirmed for me why living in San Antonio doesn't seem great. Getting past the city, Petting Zoo had potential and I'd be curious to see what writer/director Micah Magee does next.
Petting Zoo Takes place in the aforementioned city, and centers around a shy teenage high school senior, Layla (Devon Keller). Although I can't say I remember what it's like to be a teenage girl, I could never tell if Layla was acting on teenage angst, apathy, or maybe both. When we are introduced to her, she is just about to graduate and ride a scholarship to The University of Texas. When she is forced to with a game changing decision (teen pregnancy), Layla is forced to grow up (sort of) quicker than expected.
Most of the characters seemed wooden to me. I didn't care or buy into Layla's world. Part of this was due to the very unnatural dialogue that just didn't seem to have much flow. To boot, the story didn't go anywhere until maybe the last 20 minutes. I'm alright with a slow burn, but this just kind of caught a spark and fizzled right away. I think that was intentional because Layla's ambivalence about things made for an ambivalent response from this viewer.
One particular scene was tough to watch where she has to have an induced labor after discovering her 3 month old baby is a stillborn. Not for the squeamish, so if you don't like seeing dead fetuses, you might want to cover your eyes.
Petting Zoo wasn't all bad. There were brief moments when Layla seemed like an actual person and not just flying on autopilot. She snapped out of her daze in one particular scene in time to argue with her and her man friend. The dialogue felt very real and raw, which was not felt in many of the other scenes. There were also some odd choices for edits/cuts, but the acting was fairly solid, throughout, especially by Layla.
In this article