Public Enemy's 1990 album "Fear of a Black Planet" was a powerful and defining moment that pushed Hip Hop into the forefront of pop culture. It was as rebellious and full of energy as anything Punk Rock or Heavy Metal has ever offered. It was an African American answer to the anger and frustration of daily life in America equal to those genres. Most importantly, it was HONEST. It said things that needed to be said, and everyone took notice. It spoke from a different point of view that many hadn't heard before. As such, it was a continuation of the Civil Rights movement. It also dragged the lame 80's synth pop sound kicking and screaming into the 90's and forced pop music to become more relevant and meaningful.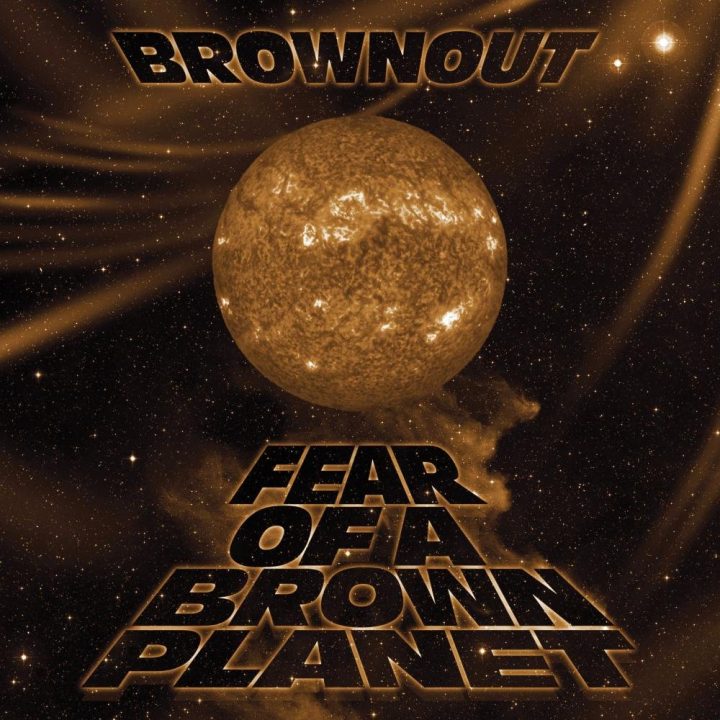 After Brownout's success with their original music and then turning classic Black Sabbath songs into Afro-Latin-funk masterpieces (holy crap, check that out if you haven't already) the band wanted to return to producing original music. (I must admit I was hoping for that too.) But when confronted with the Public Enemy idea by Joseph Abajian of Fat Beats Records, they couldn't resist. Good thing, too.
With this album, Brownout re-grooves classic Public Enemy songs and gives them an old school instrumental psychedelic funk makeover. With one of the best rhythm sections Austin (or any town) has to offer, combined with a phenomenal horn section, Brownout is uniquely up to the challenge. The task of taking hip hop with layers of samples, beats, scratching, rapping, etc… and boiling it down to melodic phrases for a 9 piece Latin orchestra seems overwhelming, and yet what they created seems effortless and stands on its own even if you've never heard Public Enemy or don't like Hip Hop. If you like old school funk or funky jazz, this is your thing.
Opening track "Louder than a Bomb" sets the tone with a heavy funk groove with Greg Gonzalez's solid bass up front in the mix. "Fight the Power" is an absolute throw down opening with Hip Hop legend DJ Eclipse adding samples of civil rights speeches to it and other tracks. The complexities in "Bring the Noise" and "Prophets of Rage" deliver the depth and power Brownout is known for. If you don't know Brownout or the other band with many of the same members Grupo Fantasma, please do yourself a favor.
This has been on heavy rotation at my house since I got it. Every time I hear it I pick out something new I hadn't noticed before. Like George Clinton said, "You can't fake the funk," and nothing is fake here. I could only imagine what seeing this performed live would be like…
-Maria Mesa
In this article