Saturday was a perfect festival day.  It wasn't unbearably hot and the sun gods were on or side leaving no clouds in the sky.  I started things off with a Catfish and the Bottlemen show on the Honda stage.  They're a British indie rock band who played a heavy rock and roll set.  The effort that these guys gave to their performance was pretty unmatched by the other bands I saw take the stage this weekend.  Between the distorted and overdriven guitars, the passionate vocals, and the amazing stage presence, this band was definitely a surprise favorite of the weekend for me.
From there I headed to check out Anderson Paak and the Free Nationals on the HomeAway stage in the middle of Zilker Park.   This was a super fun and energetic set filled a lot of live instrumentation from both Anderson Paak himself and his backing band the Free Nationals.  He spent about half the set hyping up the crowd and making sure that everyone was feeling his funky R&B tinged hip-hop, and spent the other half of the set creating the rhythms himself from behind the drum-kit.  He definitely brought the party to his set and made sure that everyone in the crowd was having a great time.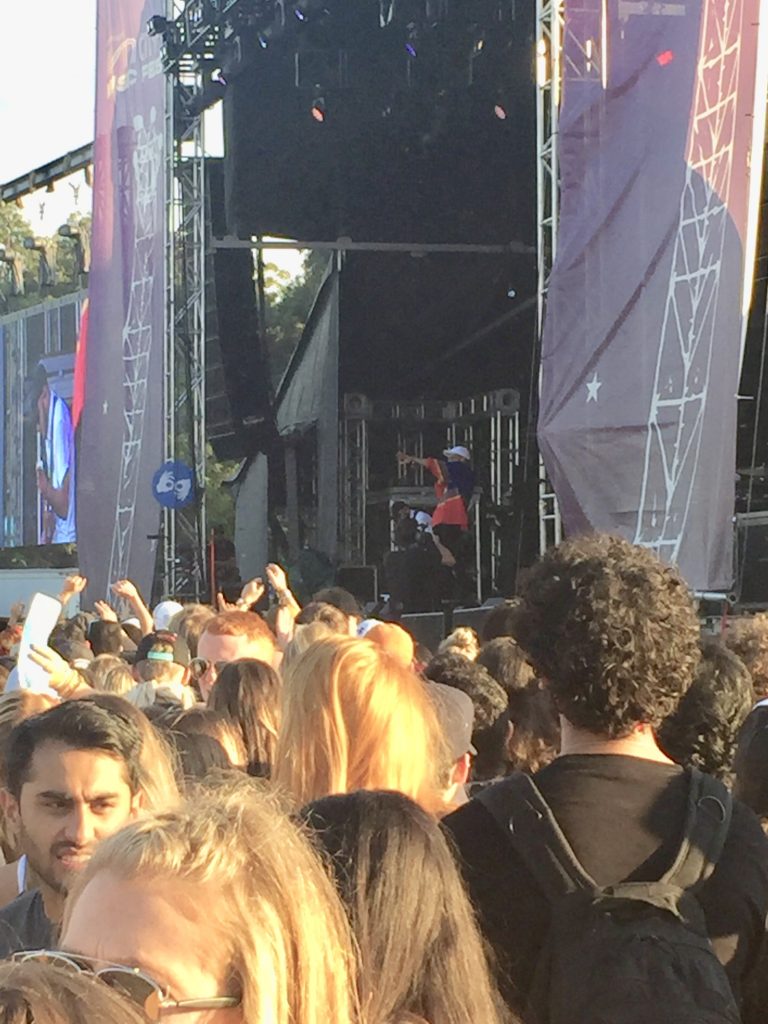 Next I headed over to the smallest stage in the park, the BMI stage, to check out Austin locals, Blue Healer.  I've heard about them playing around town and heard them on KUTX a bunch, but had never gotten a chance to see them live.  They were incredible.  Lead singer, David Beck, played guitar, upright bass and sang the vocals.  His acoustic upright bass was plugged into his pedal board giving off some really amazing tones.  Bryan Mammal was on keys and singing some backup vocals.  Dees Stribling was back on the kit also contributing some backup vocals.  These guys were a lot of fun giving the crowd some seriously catchy grooves.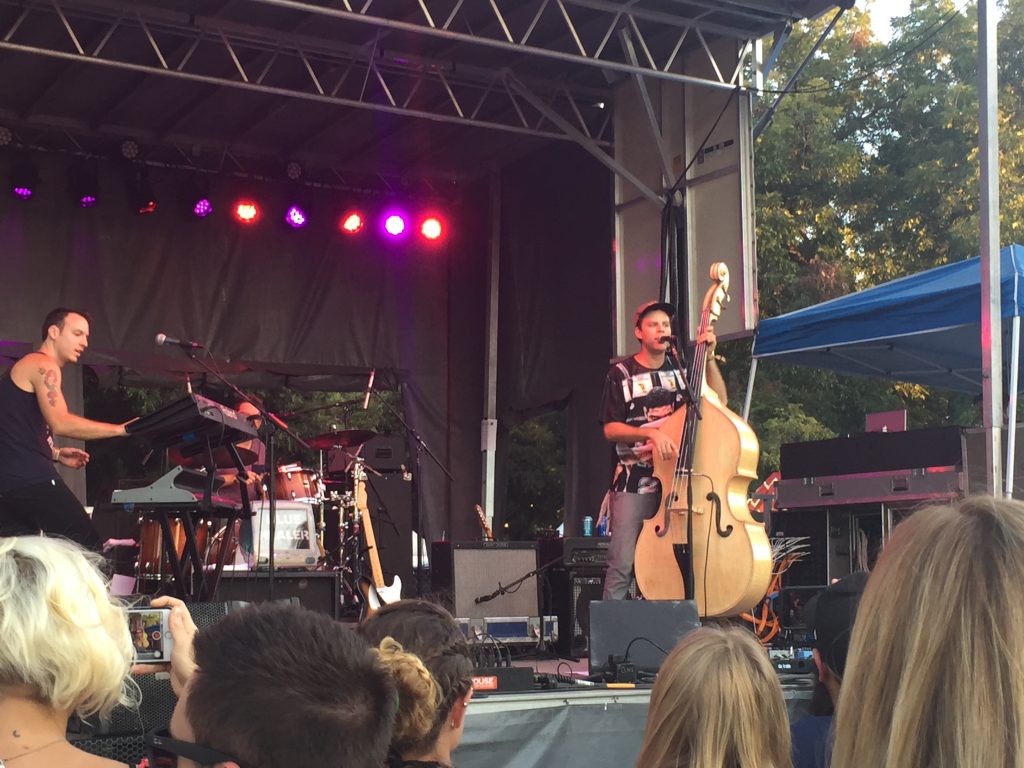 After Blue Healer finished their set I went over to hear Conor Oberst play on the Miller Lite stage at the other end of the park.  He played a pretty diverse setlist with songs from his solo material as well as his earlier Bright Eyes albums.  Conor Oberst is such a good songwriter and has a way with descriptive lyricism that's unlike many artists.  Although he was forced to play a louder set due to really heavy sound bleed from Two Door Cinema Club across the way, his vocals and lyrics were still able to shine through as the most prominent aspect of the songs.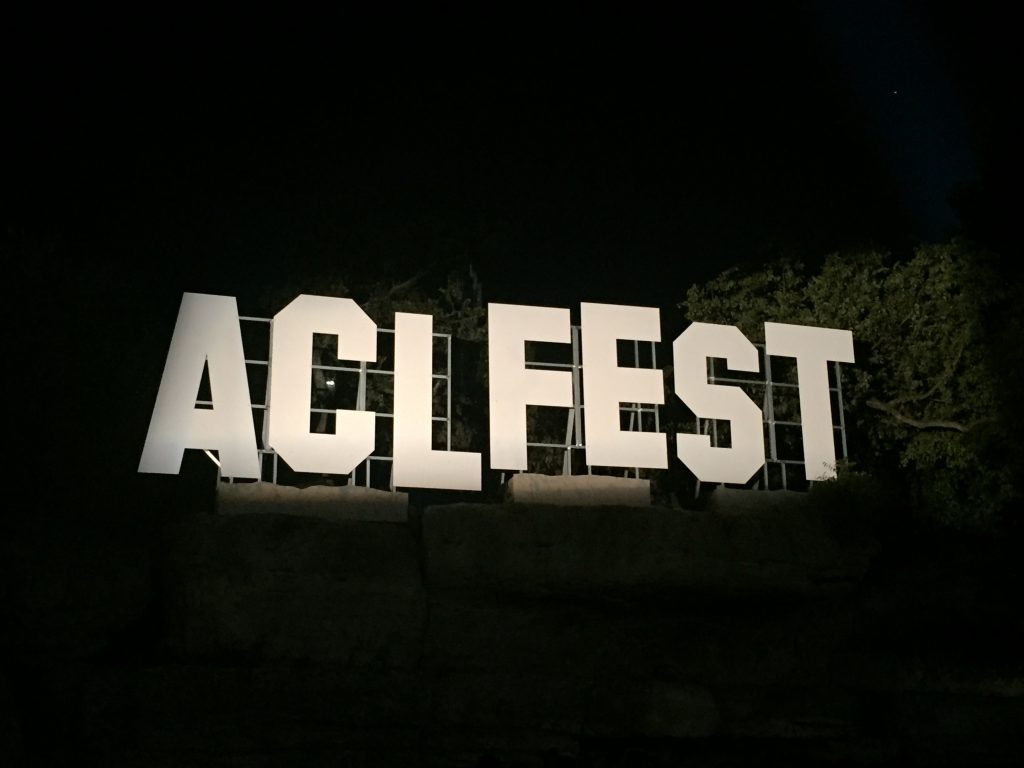 After, I headed over to the Samsung main stage to catch Kendrick Lamar.  Kendrick Lamar is not your everyday rapper.  He's a writer who uses rap as an outlet to to portray his art.  He was backed by a really amazing backing band and came out on fire gaining full control over the crowd.  His performance is quite an incredible experience.  He played songs spanning all albums of his career.  Kendrick gives the perfect blend of passion, hype and honesty to his performances and it resonates so well with everyone in the audience.  You didn't even have to like hip-hop in order to enjoy his ACL set.  Not only is he backed by an amazing live band of musicians, and not only are his lyrics insanely personal and well written, but his stage presence is very real.  You see the real Kendrick Lamar up there, not a pop star, not a commercially developed artist just shouting what the crowd wants to hear, but a real artist singing/rapping songs that seem really close to home.  It was a great way to end Saturday of ACL Fest 2016.
In this article