Here is the first installment in our new flash interview format. The set up goes like this: Rockslide shares photos of friends and posts a related question and answer. You won't want to miss these candid glimpses into what makes the Austin music scene what it is. And, the best part is there's just one question and one answer to read; so, you'll have plenty of time for coffee, beer and tacos too.
Rockslide: Tell us about your laser focus on stage.
Marshall Hood: Haha. Well, they don't call me the "hit man" for nothing. This was an attempt on Wild Bill. Unfortunately, he was wearing his laser deflectors…so, back to the planning board.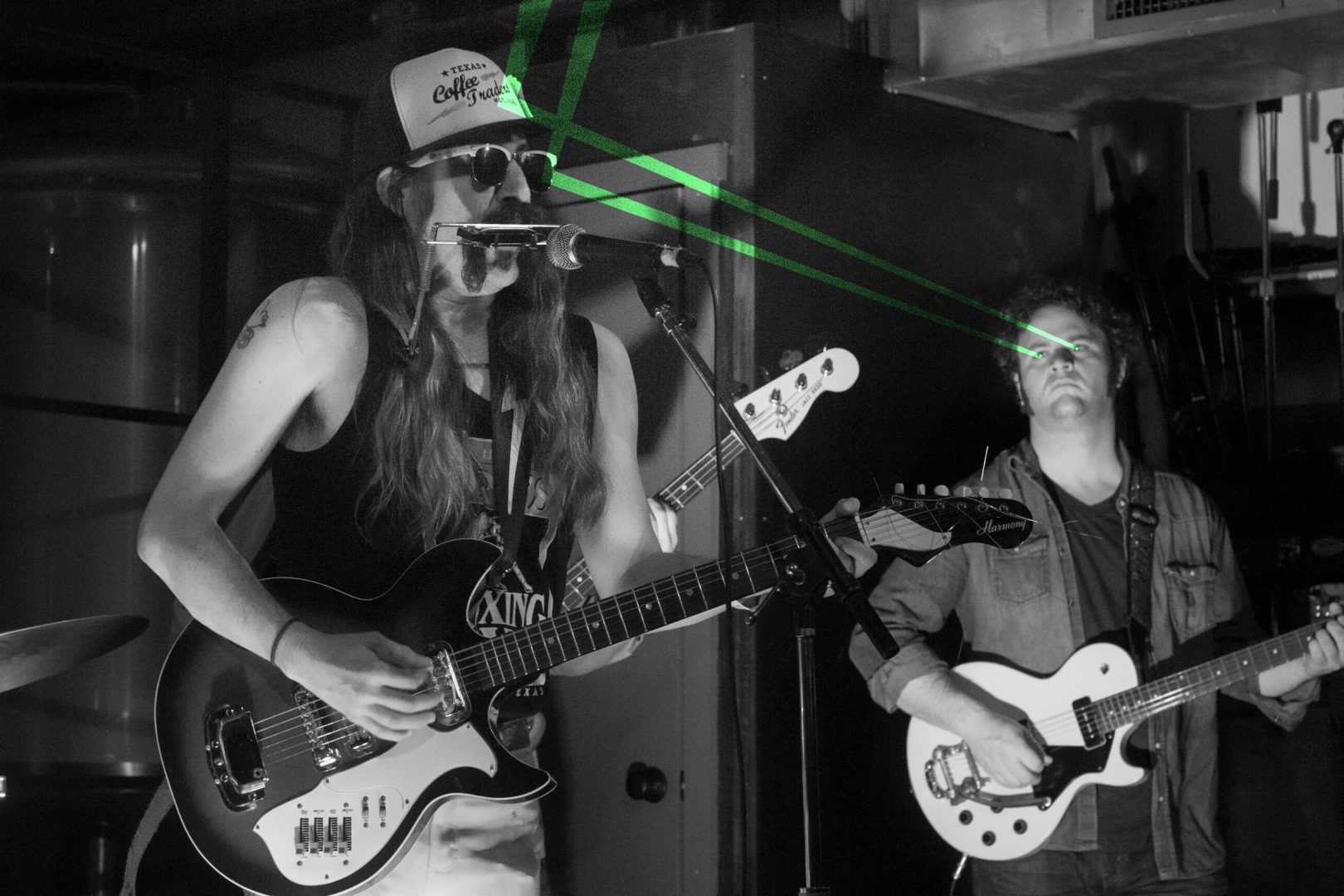 In this article