Sunday, the final day of the festival, was packed with some pretty amazing bands.  Pete Yorn took the Miller Lite on Sunday afternoon and was one of the best surprises for me at the festival this year.  I had never heard of or seen Pete Yorn live before, but he was awesome.  His songwriting and playing reminded me a lot of R.E.M. at times, which is always a good thing.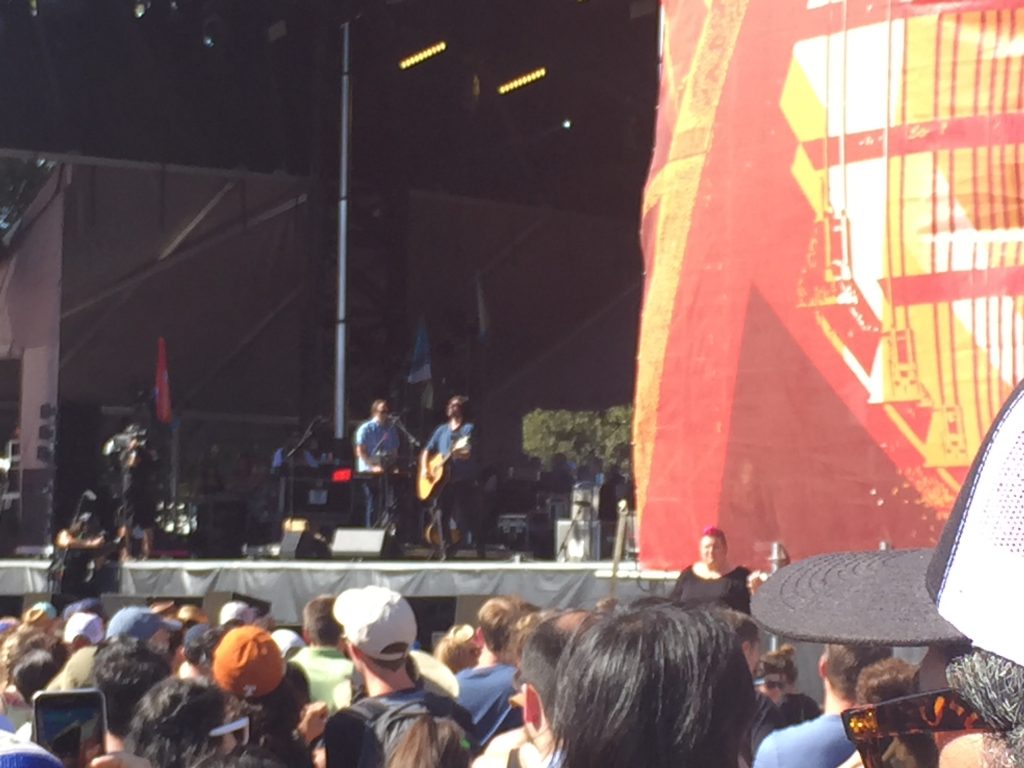 From there I headed over to the main stage to catch Nathaniel Rateliff and the Night Sweats.  I was torn because both he and the Local Natives were playing the same timeslots at opposite ends of the park.  I caught a bit of both sets.  First was Nathaniel and his band, wearing black denim jackets in the 90+ degree weather at Zilker Park.  I was sweating just looking at them.  Nathaniel Rateliff is an incredibly hardworking artist who's been at it for years with most of the same band members since day one.  The intensity that he brings to his music is great.  You can tell that he really means what he's saying and the songs are very personal.  With the Night Sweats though, there's an added level of fun to his music.  The energy is running high throughout the entire set and I don't think they play a minor chord the entire time.  It's funny because the songs lyrically are pretty serious reminiscent of his more folky solo material, but melodically and instrumentally are very vibrant, upbeat, and soulful.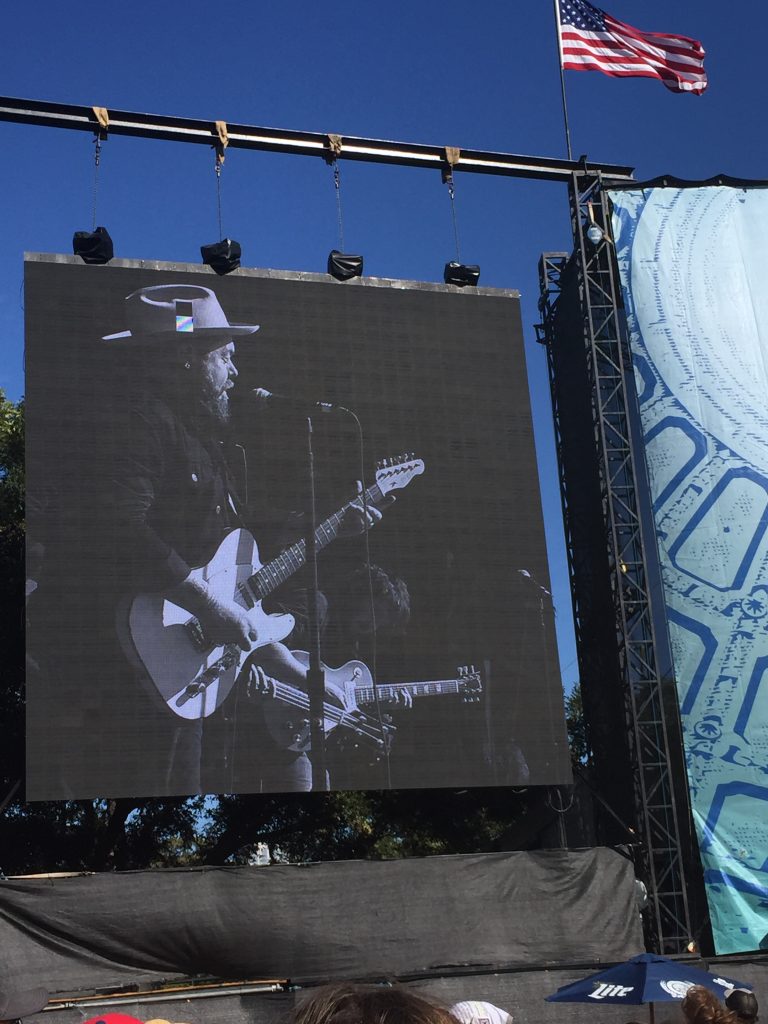 Next, I was on to see the Local Natives with their sun-soaked indie pop.  These guys know how to put on a festival show.  They played songs from all of their albums, including their most recent album, Sunlit Youth.  A lot of the older songs like Airplanes, Who Knows Who Cares, and Sun Hands were amped up and fit perfectly into the festival atmosphere.  Lead singer/guitarist, Taylor Rice even said a few words about the importance of voting and how we can make a difference, even if it seems hopeless this election.  There were a lot of positive vibes coming from these guys.  During the last song, Sun Hands, Taylor Rice crowd surfed and made it back to the stage for an epic instrumental wall of sound to end to the song.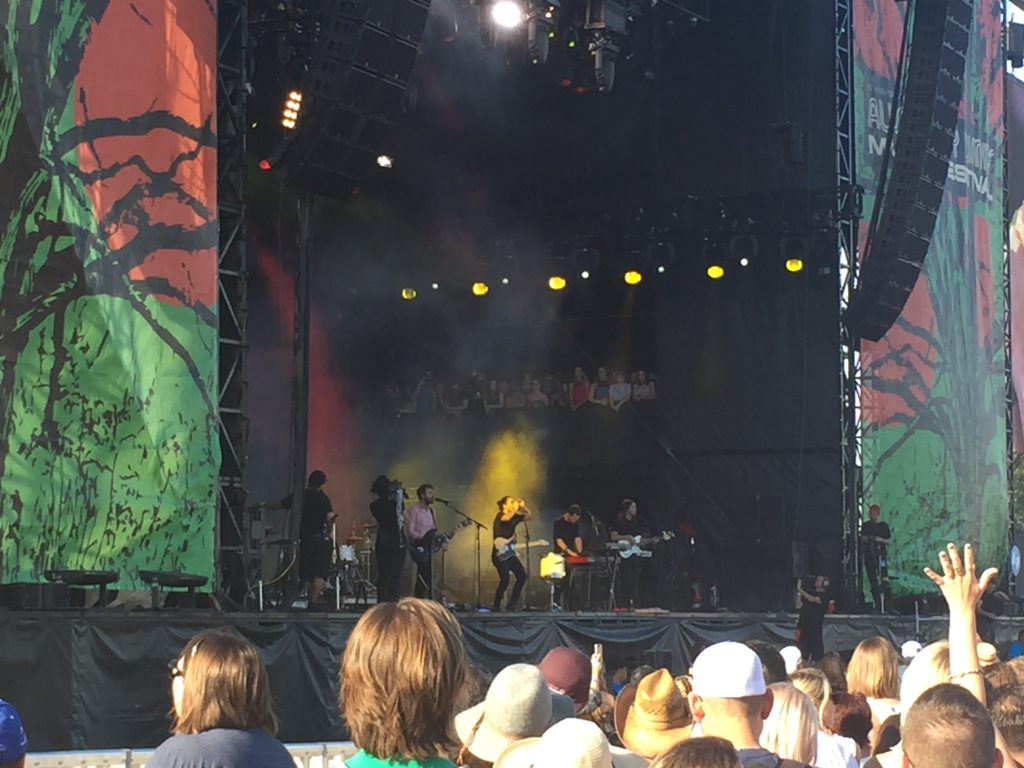 From there I headed over to the main stage area once again to check out Willie Nelson.  I felt bad for everyone else playing during the 6pm time slot because I think the entire festival was there to see Willie.  Even Matthew McConaughey was there to introduce him to the stage.  His guitar, Trigger, sounds so cool and his way of story telling is legendary.  He had the band up there with him on stage and they played the perfect Sunday sunset slot.  It's a pleasure to see such a legend play in that kind of atmosphere.
Since I was so far back for Willie Nelson's set, I was only a short cruise to the HomeAway Stage to see HAIM.  These are three sisters from Southern California who can absolutely shred.  You can pick up quickly that they are heavily influenced by many of the classic rock legends.  I had never seen them live, but had heard their music and they definitely didn't disappoint.  These girls along with Pete Yorn were the surprise acts for me during this festival.  The sisters all took turns bantering in between songs and making sure that the crowd was having a good time.  Each of them took turns singing and introducing each song of the set.  These girls proved that they can not only shred but also put together some really catchy tunes.
They ended their set with a giant drum kit that all three of them played at once.   Their set was really entertaining and I highly recommend that you check out their music/shows whenever their in town.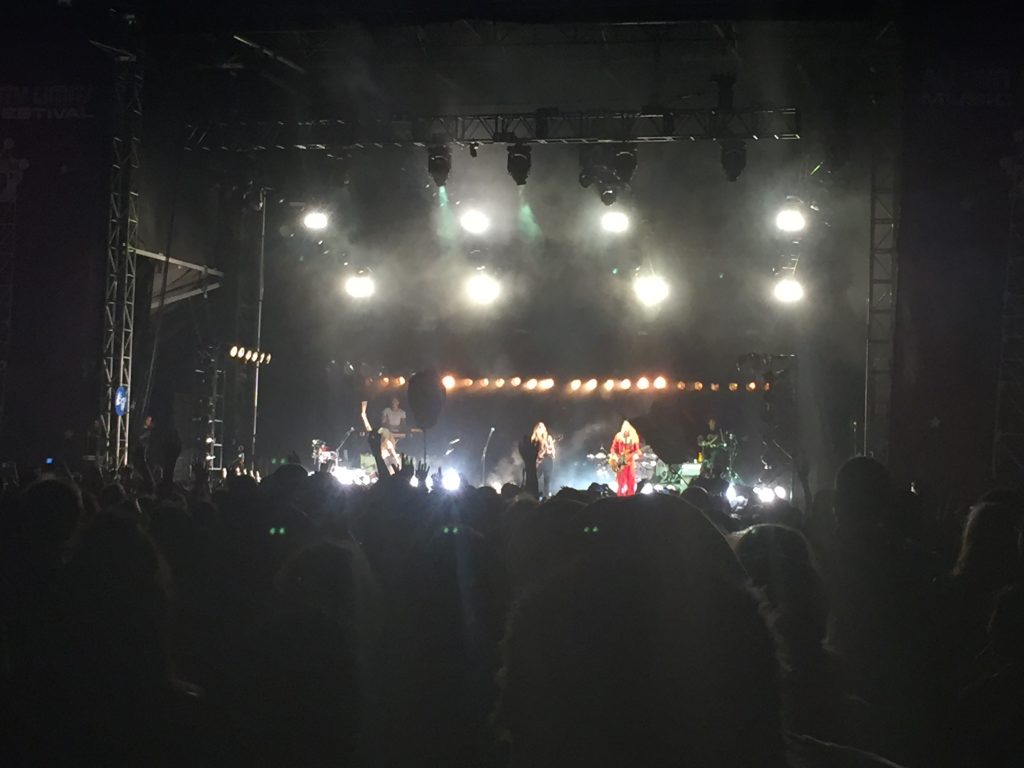 I ended the night jumping between the two closers of the Festival LCD Soundsystem and Mumford and Sons.  Mumford and Sons was my first stop playing songs from all three of their albums.  Everything from Wilder Mind to Sigh No More was played during their set.  Their live shows are a bit of spectacle and they really bring a lot of energy to each song.  They played on the dynamics of their set really well going from super quiet and hushed acoustic songs to heavy rock and roll.  I was pleasantly surprised by how good they were live.  From there I headed over to check out the madness that was the LCD Soundsystem set.  They were pretty incredible.  The frontman, James Murphy, really knows how to put on a show.  His records have always been really weird and amazing to me, but to see his music performed in a live setting was mind blowing.
I had a great time this year at the festival.  Everything from the music, to the food, to the madhouse and incredible atmosphere that Zilker Park turns into make these weekends very special.  I hope everyone that attended had a great time as well and was introduced to some sort of new music over the course of the weekend!
Thanks for reading!    
In this article