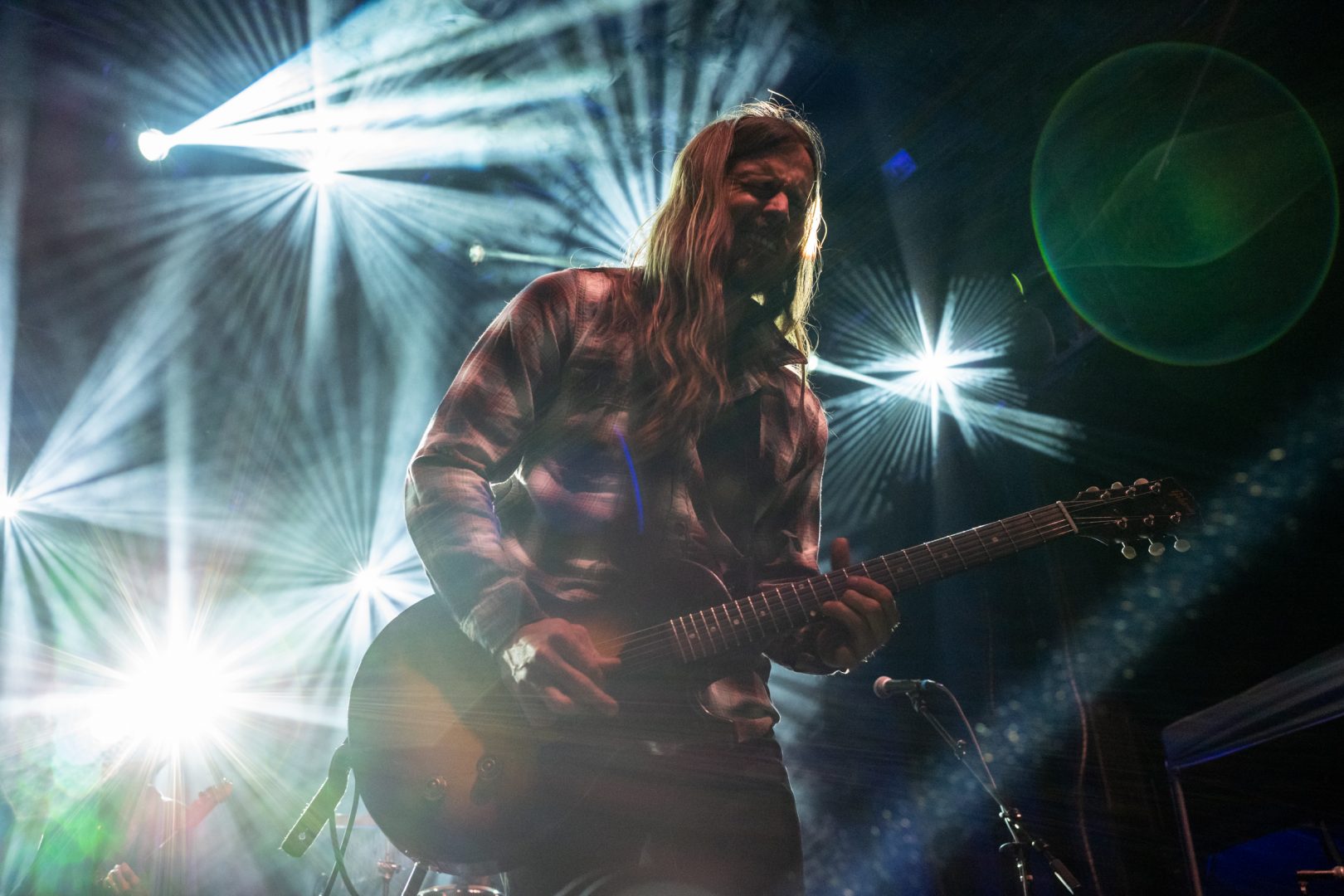 This was Utopia's first year at Reveille Ranch out near Burnet, TX, so it was a little rough around the edges no doubt. But, when it came to the goods, this little-fest-that-could delivered. The highlight for me was Patty Griffin followed by Lukas Nelson. That's a couple doses of the best songwriting on the planet. I don't know exactly what Neil Young is whispering in his touring band's ears, but they must be listening. Lukas looks like he is levitating even when he has his feet on the ground! And, the Promise of the Real lived up to their name big time. They simply tore the house down.
I stayed for the Blue Hit at Camp SHHHtimes. Cody Johnson and Team Goodtimes have been hosting late night sessions at Old Settlers and Utopia for years. Half of me wanted to stay for Wild Child and Ley Line too (wow, and WOW); but, I needed to catch the last shuttle to remote parking to get back to my car.
Caught Black Fret's showcase at Camp SHHHtimes on Saturday morning where I got to hear a micro set by Ley Line. Their  folkloric songs shine with airtight harmonies. I was kicking myself for giving in so early the night before and missing out on their full show. It got a little too windy and dust blown for my camera equipment, so I shuttled out to parking again, packed a bag full of my favorite ice chest goodies (fruit, cheese, salami, crackers, beer and water), and headed back to the campground for lunch.
Wound up trading songs with friends at their camp site until late afternoon. Finished off my fest shooting photos of the crowd, and catching Hard Proof's set as the sun dropped on another Saturday in the Hill Country.
In this article