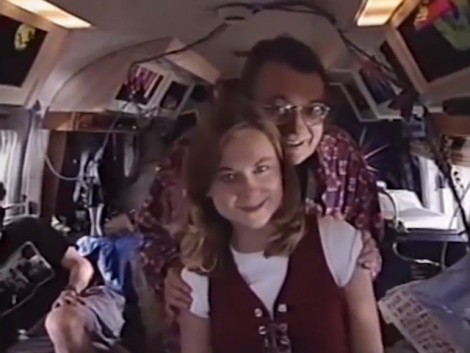 Do you know who Del Close is? I didn't until I saw this documentary and most people who have ever held interest in comedians and improvisation probably haven't heard of him either, until now. Described by some as the father or originator of long form improvisation, Del Close was responsible for training, teaching, and mentoring famous comedians like: Bill Murray, Chris Farley, Harold Ramis, Amy Poehler, and among other spots had a large influence at The Second City Theater in Chicago for around a decade. Del was also one of the founders of The Harold structure used today in long form improvisation.
Every year the UCB or Upright Citizens Brigade holds an improvisation marathon or festival to celebrate/remember Del and what he accomplished in the realm of long form improvisation. In this documentary by Todd Bieber, among seeing all of the different groups that attend this annual tradition, the audience is introduced to an upstart improv group from Michigan, "Hi Let's be Friends". With their minimal experience in improvisational comedy,  they end up at the UCB theater in Chelsea, NY to perform in front of a larger group as part of the marathon. People from all around the world come in each year to demonstrate their improvisational chops. One Interesting segment to the documentary focuses on ethnicity/sexual identity/gender and how it differs for each person who performs in improvisation troops, or how these topics can be taboo, but shouldn't be on stage. The ideology of allowing your whole self to come through and take risks, which seemed in line with Del's overall philosophy and his intended legacy to the art.
The documentary was crafted over three years with archival footage of Del and the actors he trained, as well as the marathon over the past few years. Besides paying homage to this influential and cantankerous man, the documentary also highlights some really funny moments with UCB and what they do best, improvisation.