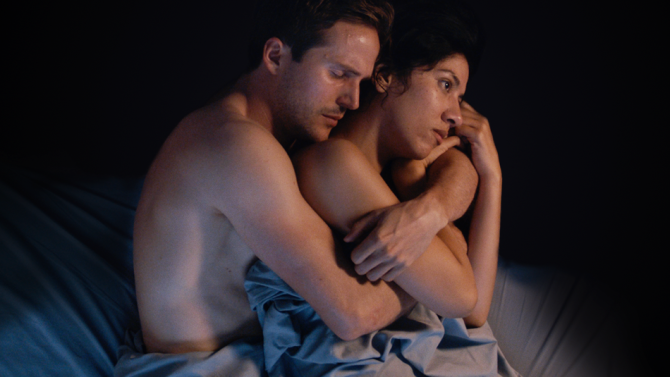 The Light of the Moon definitely hits upon a very difficult, yet important topic. How does one deal with being sexually assaulted and how do you continue to live life after such a traumatic event? This film felt very personal by writer/director Jessica Thompson and definitely raises some valuable questions.
A very successful New York architect, Bonnie (Stephanie Beatriz) is sexually assaulted while walking home alone after a night out with friends at a bar. Throughout the film, Bonnie struggles with keeping the assault a secret from those closest to her, besides the police and her boyfriend, Matt (Michael Stahl-David). This ends up being a burden on not only Bonnie, but the couples relationship.
Usually in films I feel like the subject of rape often shows how it destroys an individuals life or how it can make someone completely fearful. What made The Light of the Moon stand out is that Bonnie didn't want to be victimized, this didn't fit in to her self-schema and she wasn't prepared to incorporate it. Yet, the movie teeters on finding a balance and that seems to be Bonnie's biggest struggle throughout.
I feel like the theme this year for a lot of films I've seen is less is more. The Light of the Moon is sensitive to the topic. Even with the assault scene, it was not gratuitous or graphic. It was tastefully written and directed as a first film for the writer/director Jessica Thompson. There were a few rough deliveries here and there, especially at the very beginning, but overall even the supporting characters did good work.
In this article